Liquor sales dropped in AP due to strict measures: YS Jagan
He instructed the SEB to pay special focus on the manufacture and sale of illegal liquor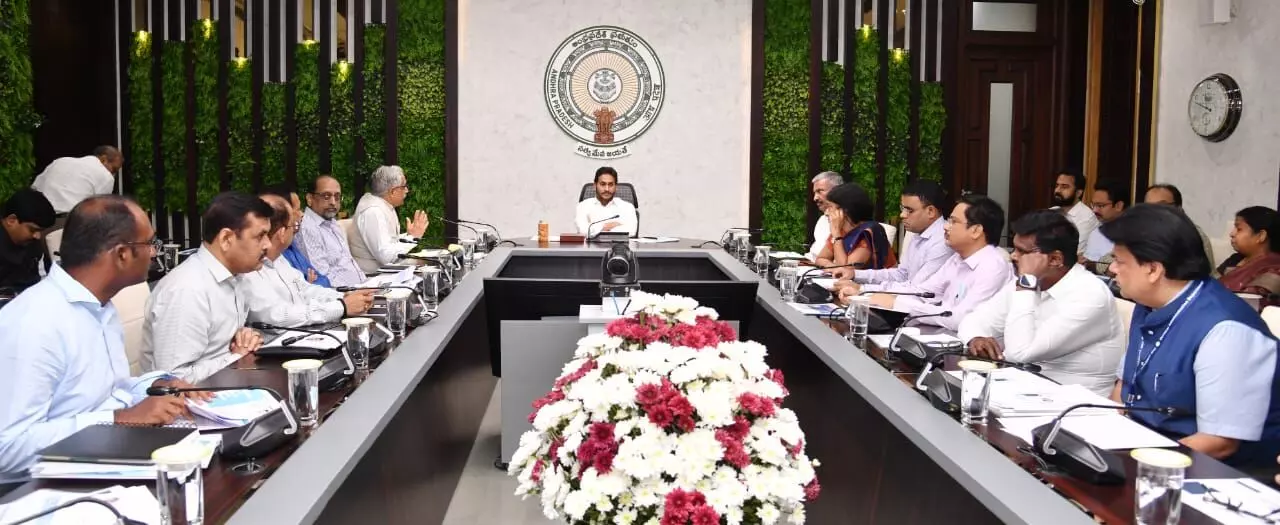 AMARAVATHI: Andhra Pradesh Chief Minister YS Jagan Mohan Reddy held a review meeting of revenue-generating departments on Monday and directed the Commercial Tax Department officials to make the payment process more convenient for taxpayers.
The Chief Minister directed officials to maintain a friendly atmosphere in all sectors during a review meeting held at the camp office here on Monday. He stated that officials should be on the lookout for agencies that commit fraud and take appropriate action based on available information.
The officials should create awareness among taxpayers and address to their doubts from time to time. With this, payments will be made on time and better services will also be provided to them. The officials were also told to hold trade advisory committee meetings.
The Chief Minister discussed the Excise Department and said that sales of alcohol have decreased significantly since the past owing to price increases for alcohol and numerous government control measures, such as the elimination of belt stores and the cancellation of permission rooms. He instructed the SEB to pay special focus on the manufacture and sale of illegal liquor.
The officials informed the Chief Minister that they have focused their efforts on preventing illegal transportation and have increased inspections. He also learned about the details of SEB's transformation programme and requested that officials support it through programmes such as Cheyutha and Asara.
The Chief Minister instructed the officials to provide alternative means of income so that they would refrain from engaging in activities such as the sale and manufacture of hooch. Special attention should be paid to ganja and illicit liquor cases.
The Chief Minister instructed authorities to provide job possibilities while adopting anti-cannabis measures within the organisation. If they don't already have RoFR pattas, officials should issue qualified pattas. Rythu Bharosa will be given to farmers who received pattas, and officials should put plans in place to give them fertiliser and seeds. The Chief Minister declared that the expected transformation will take place and that illegal ganja and alcohol cultivation will be eliminated.
The Chief Minister stated during a review of the Stamps and Registration Department that officials should raise awareness of registration where permanent land rights and land survey programmes are being implemented. He suggested that the village and ward secretariat staff be trained in this area.
He said, officials should inform the public about the different types of documents that can be registered in the registration offices run by the gram/ward secretariats, and the Sub-Registrar offices should be upgraded accordingly. The Chief Minister stated that officials should focus more on non-operational mines and ensure that activities begin in the unused mining area.
First Published: &nbsp 14 Nov 2022 1:29 PM GMT