Non-bailable warrant issued against AP Minister Ushasri Charan
Ushasri Charan was charged with violating the laws pertaining to the MLC election on February 27, 2017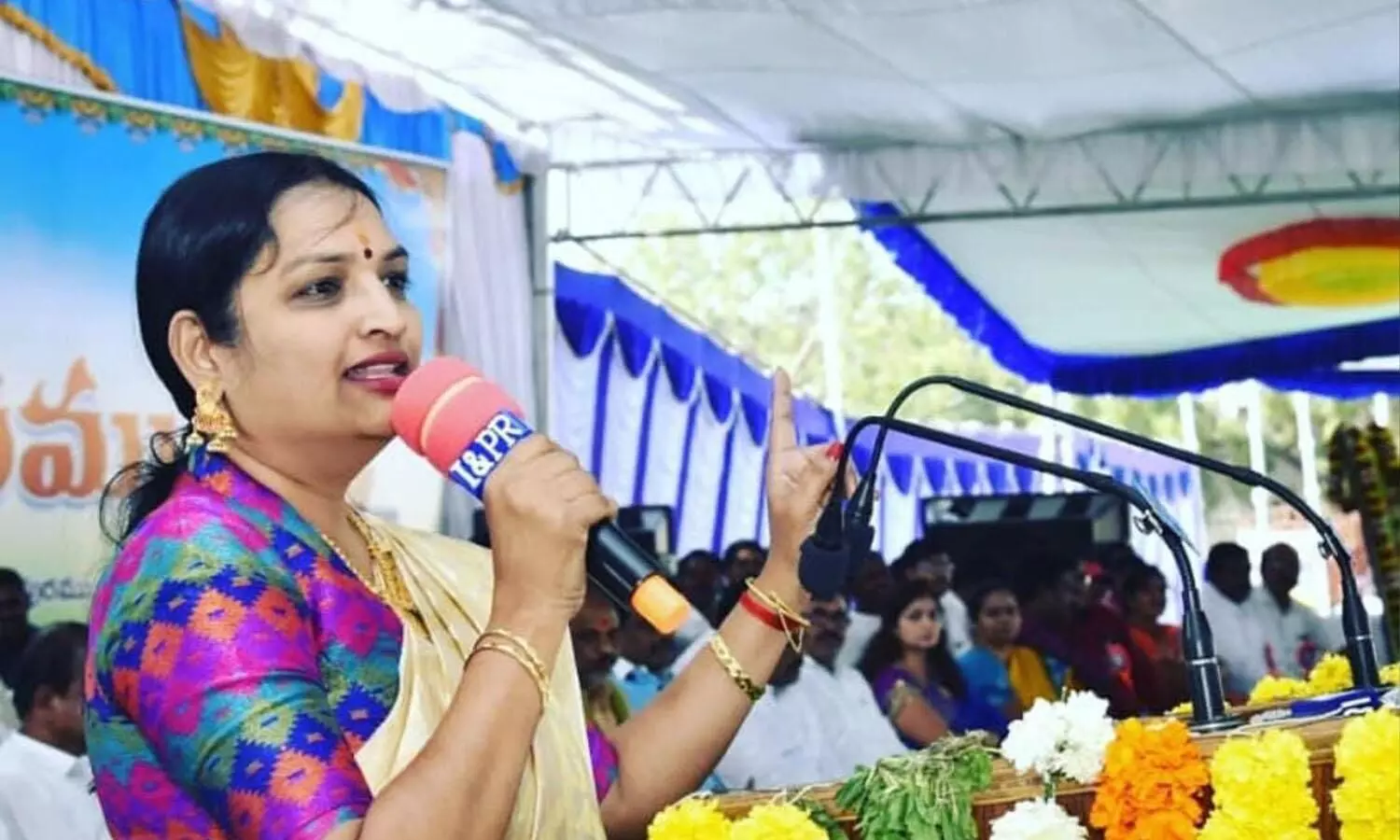 VIJAYAWADA: A non-bailable warrant has been issued against Andhra Pradesh Minister for Women and Children Welfare Ushasri Charan for violating the election code of conduct in the year 2017.
According to reports, Kalyanadurgam Junior Civil Judge Subhan issued a non-bailable arrest warrant for her and seven others after they repeatedly failed to appear for trial in this case.
Ushasri Charan was charged with violating the laws pertaining to the MLC election on February 27, 2017, in the Brahmasamudram Police Station in the Anantapur district.
DV Subrahmanyam, the then-Tehsildar, lodged a complaint with the police, accusing her of organising a gathering in violation of election code of conduct. As a result, the police registered a case under Section 188 against Ushashri and seven others.
However, after she repeatedly failed to appear in the court for the case hearing, the court issued a non-bailable arrest warrant.
First Published: &nbsp 17 Nov 2022 7:10 AM GMT