TDP leader attacked, survives murder attempt in Tuni
An attempt was made on the life of a TDP leader in Tuni of Kakinada district on Thursday, sending shockwaves locally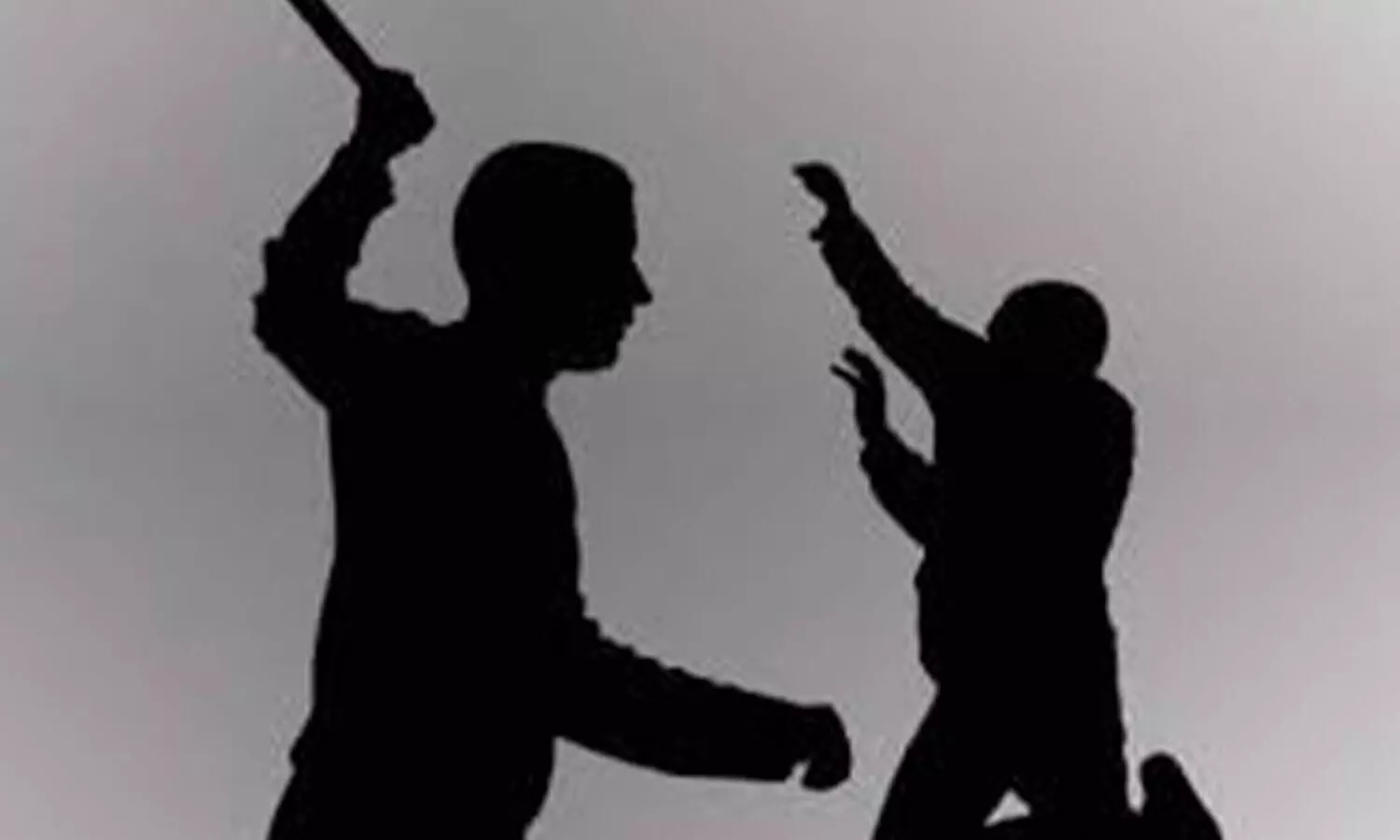 KAKINADA: An attempt was made on the life of a TDP leader in Tuni of Kakinada district on Thursday, sending shockwaves locally. A person, who is yet to be identified, attacked former MPP Polnati Seshagiri Rao with a sickle in an apparent attempt to hack the latter to death. The entire incident was captured by the CCTV camera installed at the entrance of the TDP leader's house.
The CCTV camera footage clearly showed the miscreant, posing as a Bhavani deeksha devotee, descending at Seshagiri Rao's house. After the TDP leader answered the door call, the attacker appeared to be conversing with him for a few seconds before quickly brandishing the lethal weapon and attacking him.
The footage showed Seshagiri Rao taking quick evasive action in an involuntary move even as the miscreant appeared to have hit him with the sickle. The attacker was seen immediately running away and was reported to have fled the scene on a motorcycle. With severe bleeding injuries on his hand and head, Seshagiri Rao was immediately admitted to a local hospital where he was stated to be out of danger.
The incident sparked outrage among the TDP leaders and cadre who thronged the hospital to visit the former MPP. Party senior leaders Yanamala Ramakrishnudu and Nimmakayala Chinna Rajappa visited Seshagiri Rao at the hospital and enquired about his condition.
Later, speaking to the media, they blamed Minister Dadisetty Raja for the attack. They claimed to have evidence on the YSRCP leader openly threatening the TDP leaders and vowed to submit them to the DGP for stringent action.
First Published: &nbsp 17 Nov 2022 8:26 AM GMT