Tirumala devotees struggle to deal with rains, cold weather, 40-hr wait time
According to reports, it is taking anywhere between 30 and 40 hours to go through the queues for the common devotees to have a darshan of Lord Sri Venkateswara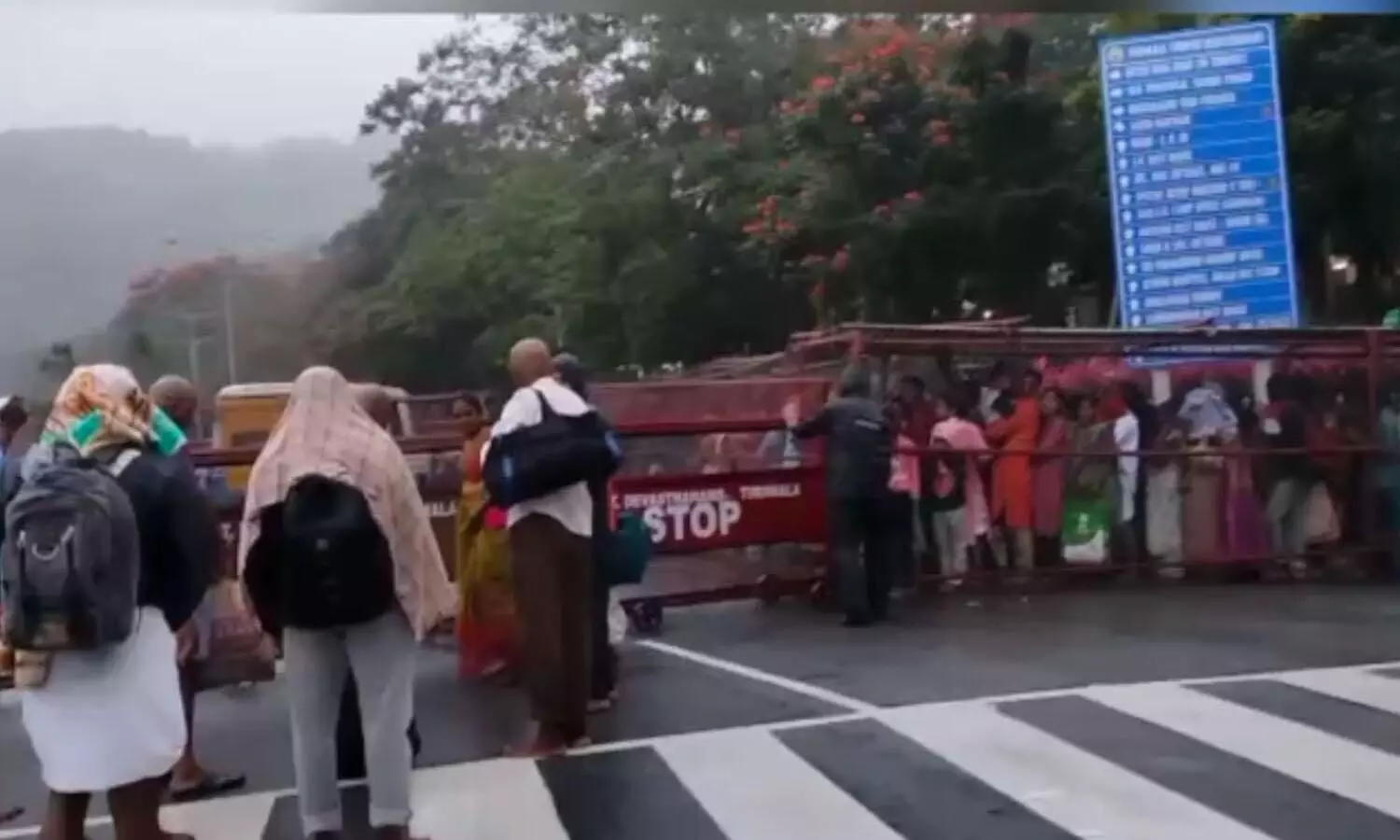 TIRUPATI: Devotees heading to Tirumala from Tirupati are facing hardships due to incessant rains, sudden cold weather due to drastic fall in temperatures and endless hours in darshan queues in the last two days. Children and old people are particularly having a hard time dealing with the adverse weather and the trip that has become arduous. According to reports, it is taking anywhere between 30 and 40 hours to go through the queues for the common devotees to have a darshan of Lord Sri Venkateswara.
Tirupati and Tirumala have been experiencing incessant rains for the past few days because of which the weather has become extremely cold, more so in the high-altitude Tirumala.
The weather conditions are causing great inconvenience to the devotees. Reportedly, the serpentine queues for darshan is stretching upto a distance of two kilometres. Pilgrims of sarvadarshan have been waiting in the queues for 30 to 40 hours. Adding to these woes was the behaviour of the Tirumala Tirupati Devasthanams (TTD) staff, who are accused of not being cooperative with the devotees. Devotees have complained of rude and intemperate behaviour of the security staff while regulating the movement of devotees in the queues.
Due to the sudden change in the weather and the exhaustive wait hours, several devotees were reported to have fallen sick. Children, the elderly and women waiting in queues for darshan have been facing severe difficulties. The devotees are urging the TTD to sensitise their staff to the travails of the devotees besides calling for better amenities in the queue complex.
First Published: &nbsp 13 Nov 2022 1:37 PM GMT