TTD allows Vaikuntha Ekadashi darshans for 10 days in January 2023
Devotees who do not have tokens may visit Tirumala but will not be able to attend Vaikuntha Ekadashi darshans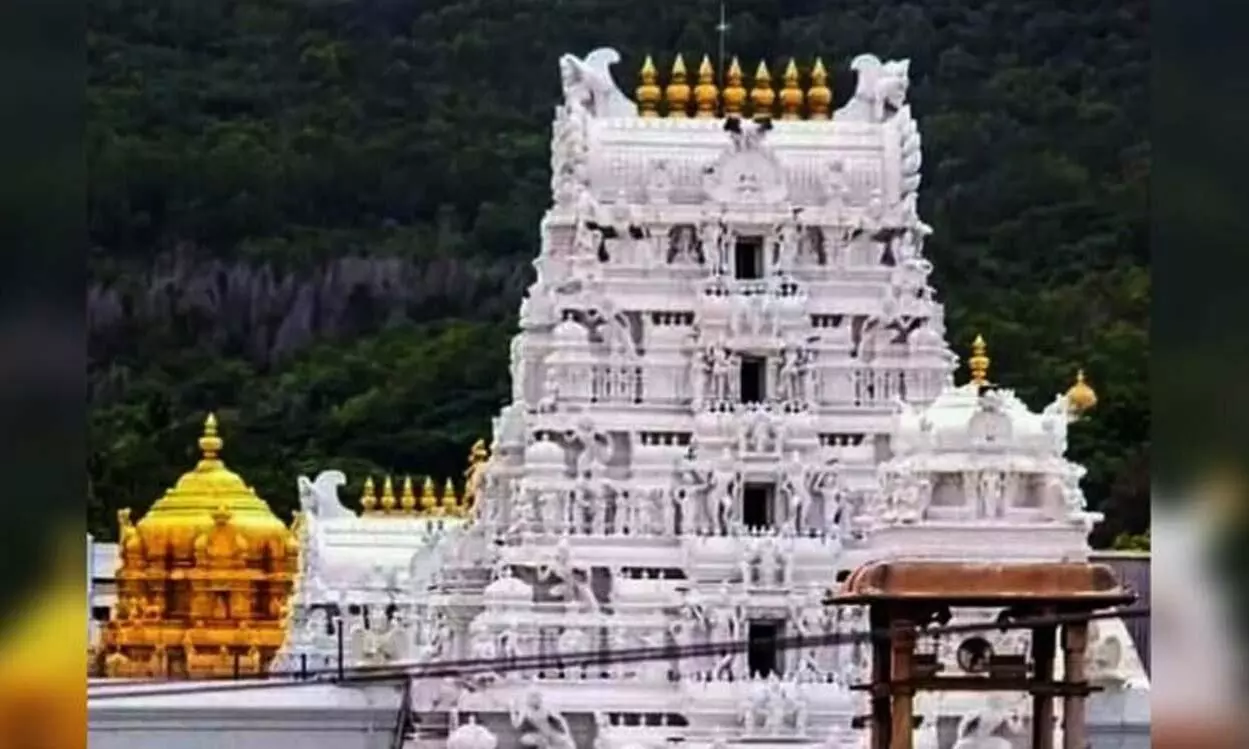 TIRUPATI: The Tirumala Tirupati Devasthanams (TTD) have chosen to continue allowing devotees to visit the Vaikuntha Dwara for ten days beginning on January 2 and ending on January 11, 2023, as they did in previous years.
During these ten days, TTD will issue 25 thousand Rs.300 Special Darshan Tickets (SED) tickets online each day, as well as 50 thousand SSD tokens each day during Vaikuntha Dwara Darshanam. A total of 2.50 lakh tickets and 5 lakh Sarvadarshan (SSD) tickets will be distributed over the course of ten days.
The offline SSD tokens will be distributed in Tirupati counters beginning January 1 and will continue until the five lakh quota is cleared. Devotees who do not have tokens may visit Tirumala but will not be able to attend Vaikuntha Ekadashi darshans.
The decision was made at a meeting of the Tirumala Tirupati Devasthanam's governing body, which was presided over by TTD Chairman YV Subba Reddy.
TTD to file case against KVM firm due to alleged irregularities at Laddu counters
TTD has also decided to file a court complaint and terminate the contract with KVM firm due to alleged irregularities performed by the workers at the laddu counters.
In addition to asserting that TTD would hire new staff through the corporation with a salary of Rs. 17,500, YV Subba Reddy claimed that laddu counters are currently handled by volunteers, employees, and corporation officials.
He also said that they agreed to carry out gold plating works for Ananda Nilayam, and that Balalaya construction will begin on February 23, 2023. He stated that the work would be completed in six months and that there would be no changes to the darshan procedure during this time.
The TTD chairman said that there are currently 331 temples under construction by Srivani Trust and that more than 1100 more temples would be built at a breakneck speed. He also stated that Rs. 9 crores had been sanctioned for the construction of safety walls on the second ghat road, Rs. 3.70 crores for infrastructure development in Balaji Nagar where locals live in Tirumala, and Rs. 7 crores for setting up facilities at Tirumala temple.
He further said, that Rs 2.86 crores had been approved for the purchase of medicines and surgical equipment in TTD hospitals, and Rs 3.75 crores had been approved for the development of Tirupati Tathayagunta Gangamma temple.
As part of the Brahmotsavam gift, the governing body reportedly decided to hike the salaries of contract and permanent employees and formed an expert committee to study the salary increase.
First Published: &nbsp 1 Dec 2022 8:18 AM GMT