YS Jagan stresses on transparency in village, ward secretariat recruitments
He asked the officials to ensure that, while resolving the complaints, higher authorities re-verify them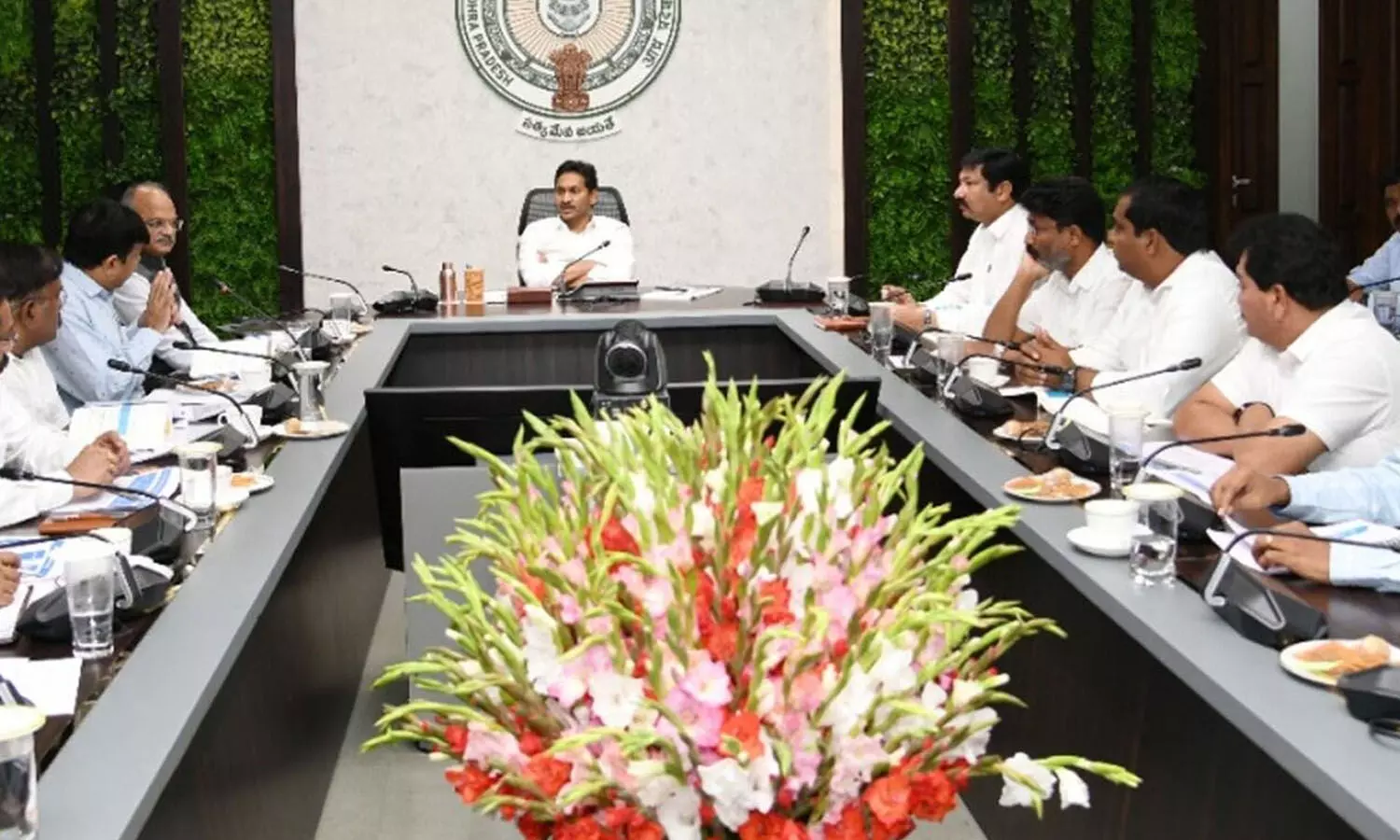 AMARAVATI: Andhra Pradesh Chief Minister YS Jagan Mohan Reddy asked officials on Wednesday to fill existing vacancies in village and ward secretariats with utmost transparency, as in the past, and to hold orientation classes for staff to motivate them to work toward achieving sustainable goals and making the state number one in the country.
The Chief Minister asked them to bring all Anganwadis under the purview of village and ward secretariats during a review meeting on the functioning of village and ward secretariats held here on Wednesday, while also providing wired broadband connection to all RBKs (Rythu Bharosa Kendras) and village secretariats.
According to him, the purpose of establishing the village and ward secretariats was to implement revolutionary reforms in administration and build a powerful and capable delivery system at every stage. To ensure that the village secretariats run smoothly and effectively for the people, there should be strong oversight and Standard Operating Procedures (SOPs) covering everything from personnel attendance to their job.
The response system (Spandana) in all village and ward secretariats should be operational from 3 to 5 PM daily to resolve people's complaints, along with strict monitoring of the staff functioning department-wise at Mandal level and clearly defining the employees' functions to ensure a strong reporting structure, he said.
The Chief Minister asked that the department heads take ownership of the village and ward secretariats and visit at least two of them once a month in order to consolidate their operations and hold employees accountable to the people. He asked the officials to ensure that, while resolving the complaints, higher authorities re-verify them.
In addition to implementing facial recognition attendance for all government employees from the state secretariat to village and ward secretariats by the end of this month, he suggested that all village secretariats be connected to a wired broadband network and be outfitted with cutting-edge technology.
He said that the staff should be properly trained to implement village level development and welfare programmes using modern technology in order to achieve long-term goals and become the country's number one.
He added that facial-recognition attendance in all government offices should begin with department heads so that lower level staff can follow suit, making themselves accessible to the public and resolving their complaints
First Published: &nbsp 4 Jan 2023 12:01 PM GMT