How is YSR related to NTR Health University, asks Chandrababu
Chandrababu felt that removing the name of late NTR from the health university reflected the defeat of the YSRCP Government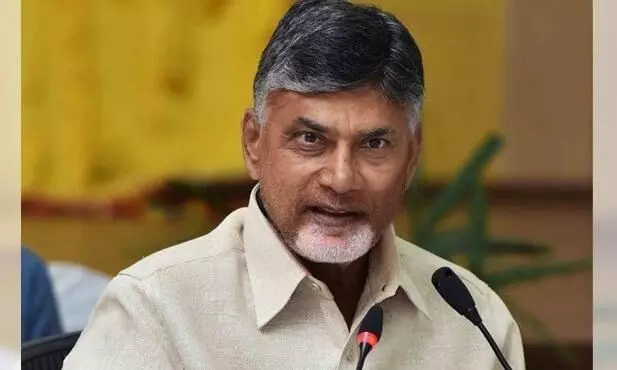 AMARAVATI: Former chief minister and TDP chief Nara Chandrababu Naidu on Tuesday wondered how late YS Rajasekhara Reddy was relevant to NTR Health University which was established in 1986.
In a press note released here, Chandrababu felt that removing the name of late NTR from the health university reflected the defeat of the YSRCP Government and that the TDP strongly opposed this. He demanded that NTR's name for the university be restored.

The former chief minister stated that the late NT Rama Rao established the university with a view to having a separate head of the institution for medical education. After his demise in 1998, the then TDP government named the university after him, he observed.

Naidu said that no successive chief minister, including the late YS Rajasekhara Reddy himself, had ever thought of changing the name of the university, which acquired national recognition. It is totally illogical to think of changing the name of NTR Health University now, after 36 long years of its establishment, he remarked.

The present government, which could not set up even a single establishment and failed to construct even a single structure in any part of the State, is only interested in renaming established institutions, he commented and called the move ridiculous. The ruling dispensation which managed to divert the Rs 450 crores of funds from the university account, has absolutely no right to change the name of the varsity, he maintained.

The State Government, which lowered the prestige of the university by leaving the institute with no funds to even conduct the annual convocation, is now trying to change its name, Naidu remarked. He asked in which way the late YSR is related with NTR Health University. Stating that the State Government would achieve nothing by merely changing the names, he demanded the ruling party and Chief Minister YS Jagan to instead try and set up new establishments.

Chandrababu Naidu demanded that the State Government withdraw its idea of renaming and let the institution function under its original name of NTR University of Health Sciences.

First Published: &nbsp 21 Sep 2022 10:47 AM GMT