200 Defence veterans tee off at a contest by Happy Secunderabad Golfers Society
Trophies were awarded to the tournament winners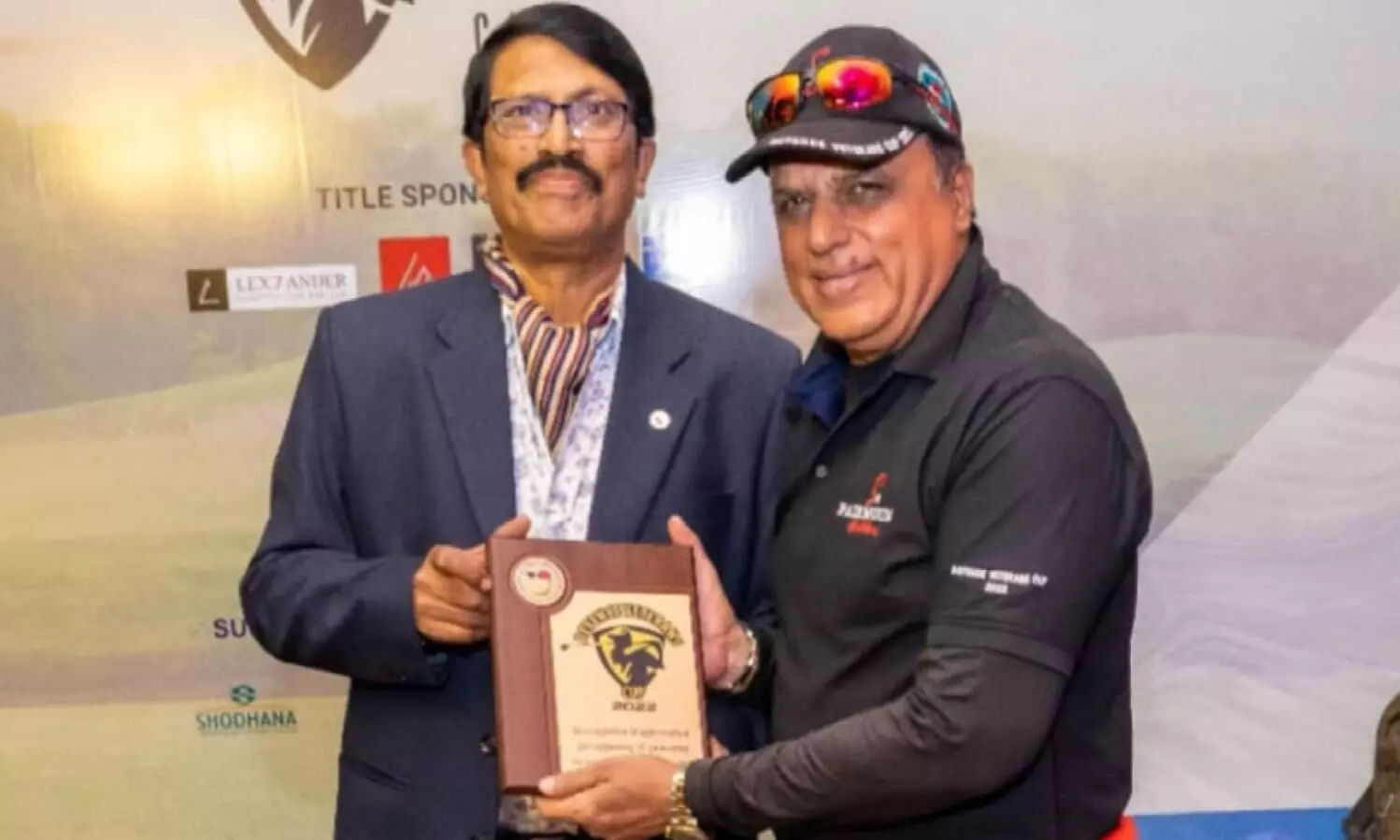 HYDERABAD: The Happy Secunderabad Golfers Society, in collaboration with Lexzander Construction Pvt Ltd, held a golf event on Monday at Hyderabad Golf Association to honour the Defense Veterans as part of 75th Independence celebrations.
The tournament, which was sponsored by the T Golf Foundation and Fairmount Builders, was open to senior serving and retired officers of the armed forces.
The event featured two golf sessions, one in the morning and one in the afternoon, with over 200 golfers from across the country having participated. Trophies were awarded to the tournament winners.
Karishma Sood, a down syndrome child, performed a patriotic song in honour of Defence Veterans during the evening prize presentation ceremony. Karishma Sood's paintings were also on display and for sale. The proceeds from the sale would be donated to charity. Defence Veterans were entertained by a live band from the Army.
The Defence Veterans Cup was established as a result of a collaborative thought process between individuals from the defence and private sectors to hold the first-of-its-kind event to benefit the golfing community, charitable causes, and defence veterans.
According to the organisers, the event was finalised during a social gathering, and it has come to life thanks to the perseverance of the members who are actively supporting the cause, as well as the nature of the event to honour the veterans who are actively supporting all of the causes defined by the occasion.
Lt Gen K Surendranath (Veteran) thanked the organisers for inviting the Defence Veterans and providing them with a first-class golfing experience at the Hyderabad Golf Association.
The Happy Secunderabad Golfers Society and Lexzander Construction Pvt.Ltd took the initiative to organise and recognise the efforts of our defence veterans and social causes.
First Published: &nbsp 7 Nov 2022 2:51 PM GMT