4 arrested in Secunderabad fire mishap case; Transport ministry orders probe
Four persons have been arrested by North zone task force police on Wednesday in connection with the Secunderabad Ruby Lodge fire accident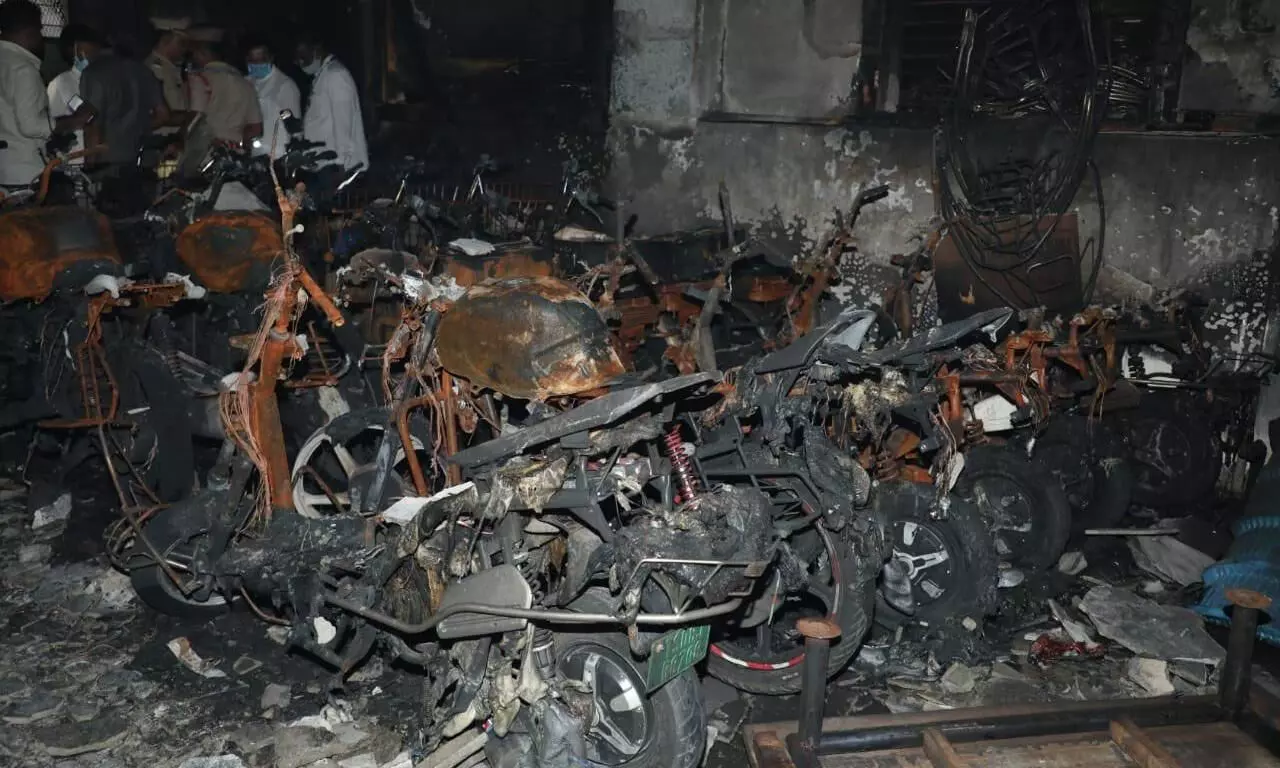 HYDERABAD: Four persons have been arrested by North zone task force police on Wednesday in connection with the Secunderabad Ruby Lodge fire accident.
The four persons arrested are hotel owners Rangeet Singh Bagga and Sumet Singh Bagga, who were hiding in their Medchal farmhouse; manager Sudershan Naidu and the supervisor of the lodge, whose name was not immediately known.

Meanwhile, the Ministry of Road Transport and Highways has ordered an investigation into the Secunderabad e-bike showroom fire that occurred on Monday night.

According to reports, once the police submit their preliminary findings, two experts will visit the electric bike showroom in Secunderabad. The ministry expressed concern about the fire in the e-bike showroom.

The road transport ministry reportedly incorporated additional preventative measures into the battery safety regulations, which will come into effect on October 1 as a result of a recent string of fire incidents involving electric vehicles.

Additional safety standards pertaining to battery cells, the on-board charger, the battery pack's design and thermal propagation owing to internal cell short circuits resulting in fire will be included in this.

Nitin Gadkari, Minister of Highways and Road Transport, warned firms that they would face fines for negligence and that they would be required to recall faulty vehicles.

Additionally, a committee was established by the government to assess the existing battery safety standards that were published under the Commercial Motor Vehicle Rules and to provide recommendations for new safety measures.

First Published: &nbsp 14 Sep 2022 7:37 AM GMT