50 youths attack girl's house, kidnap her in Adibatla: girl claims she's safe
The kidnap of a young woman from Adibatla of Ranga Reddy district has caused a stir. But, the girl called her father and said she is safe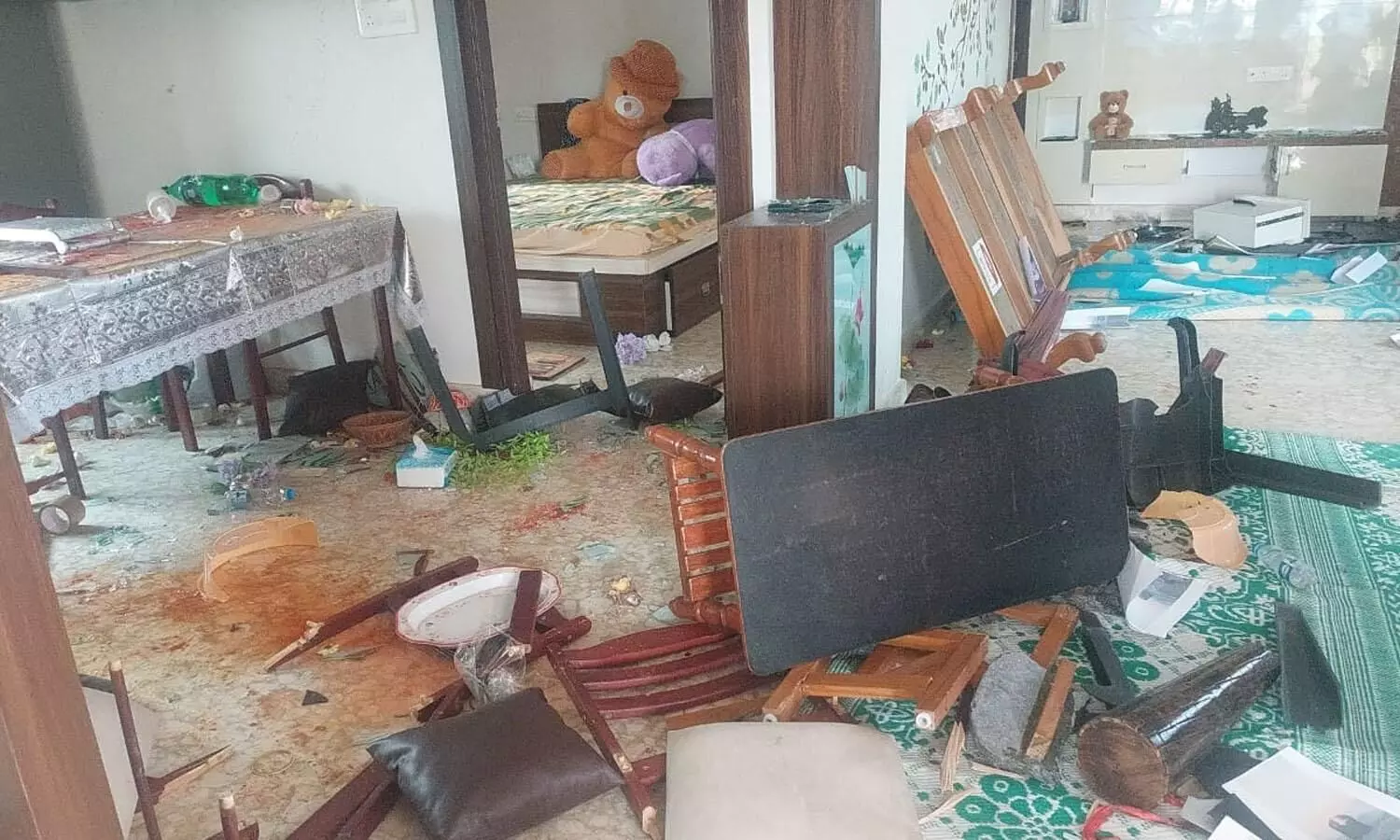 HYDERABAD: In a curious case of twists and turns, a young woman Vaishali was purportedly kidnapped by a businessman whose henchmen ransacked her house in Turkayamjal municipality, according to a police complaint lodged by her father Damodar Reddy. However, the girl gave a big twist to the kidnap case by calling up her father and stating that she was safe and that she was in Hyderabad only. Following the call, Damodar Reddy went to meet her, along with police.
Earlier in the day, he had lodged a complaint with the police that over 50 youths attacked his house and kidnapped his daughter.
The kidnap of a young woman from Adibatla of Ranga Reddy district has caused a stir. According to the police, 50 youths who swarmed the house of a young woman in Raganna Guda under Turkayamjal Municipality and forcibly took her away with them. The youths have created a ruckus at the house destroying the household things and attacking the woman's parents and neighbours who tried to stop them.
On receiving the information, the police rushed to the scene of the incident. Ibrahimpatnam ACP Umamaheswara Rao said that special teams launched a search to catch the kidnappers. The police identified the kidnapper as Naveen Reddy, the owner of Tea Time.
Meanwhile, it is learned that there is a love affair between Naveen Reddy and Vaishali for some time now. However, Naveen sensing that a family was coming to Vaishali's house for a marriage proposal on Friday, attacked the house and kidnapped Vaishali.
First Published: &nbsp 9 Dec 2022 11:49 AM GMT