BJP MP Arvind's provocative comments led to attack on his house: Police
The police have reportedly seized two cement stones and two sticks among a few other things from the MP's house after the incident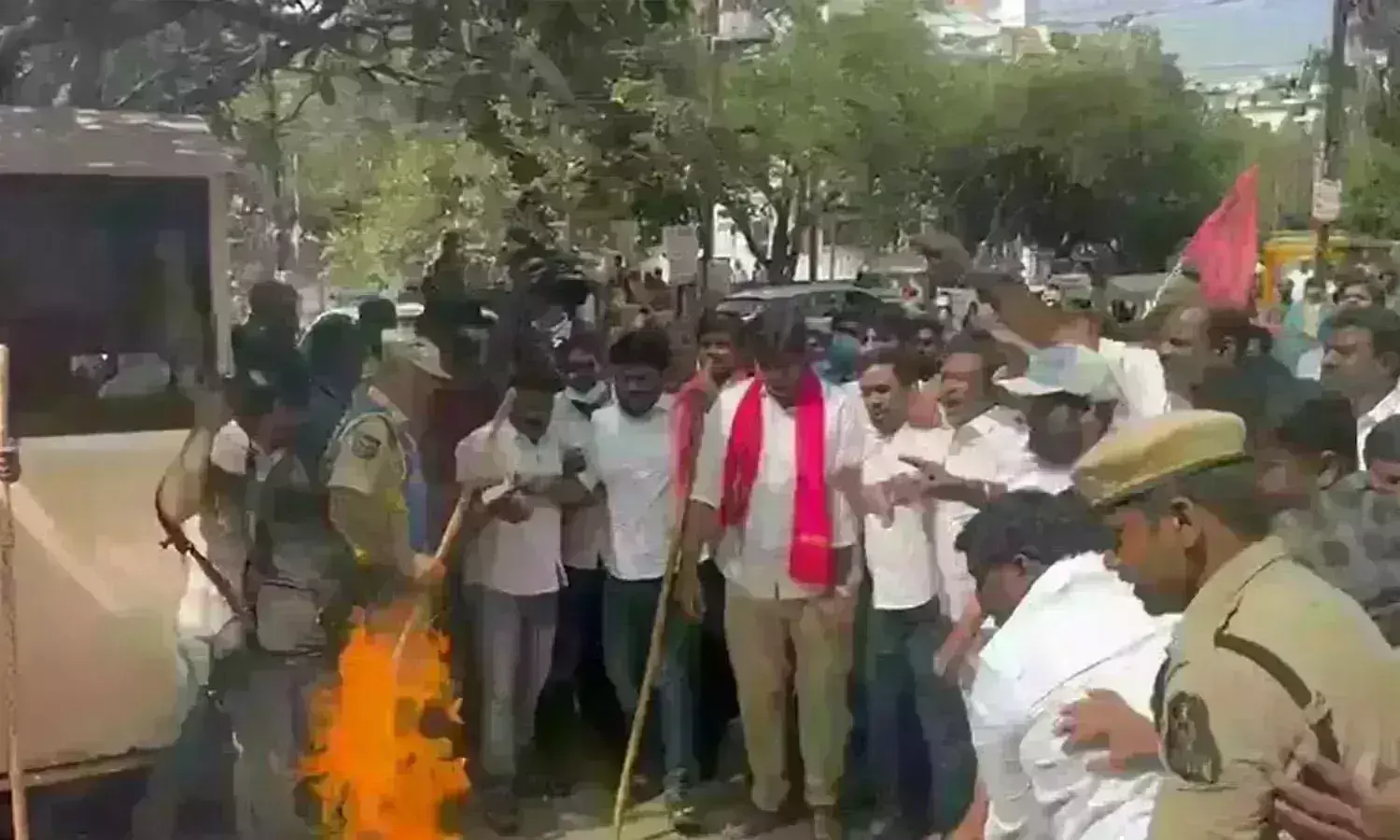 HYDERABAD: The Telangana politics have heated up with the attacks between TRS and BJP over the provocative comments made by BJP MP from Nizamabad Dharmapuri Arvind on TRS MLC Kalavakuntla Kavitha. A remand report filed by the Telangana police on the recent attack on the house of Arvind claimed that the incident was a consequence of provocative statements by the MP and was part of a wave of protest against the comments made against MLC Kavitha.
According to the police remand report, the attack took place in protest against the repeated provocative remarks made by the BJP MP in press meets and for spreading canards against Kalvakuntla Kavitha on social media.
Stating that two out of the nine accused who allegedly attacked MP Arvind's house were Ph.D students, the police claimed that the attack occurred due to the lack of security near the MP's house. The police have reportedly seized two cement stones and two sticks among a few other things from the MP's house after the incident.
Meanwhile, the accused, who were produced in a court, were granted bail on the grounds that they were not served notices under the relevant sections of the CrPC.
First Published: &nbsp 21 Nov 2022 8:04 AM GMT