Bomb hoax at Oakridge International School at Gachibowli; students evacuated quickly
It was a shocking evening for all of the parents, who had all received a frightening email from the school administration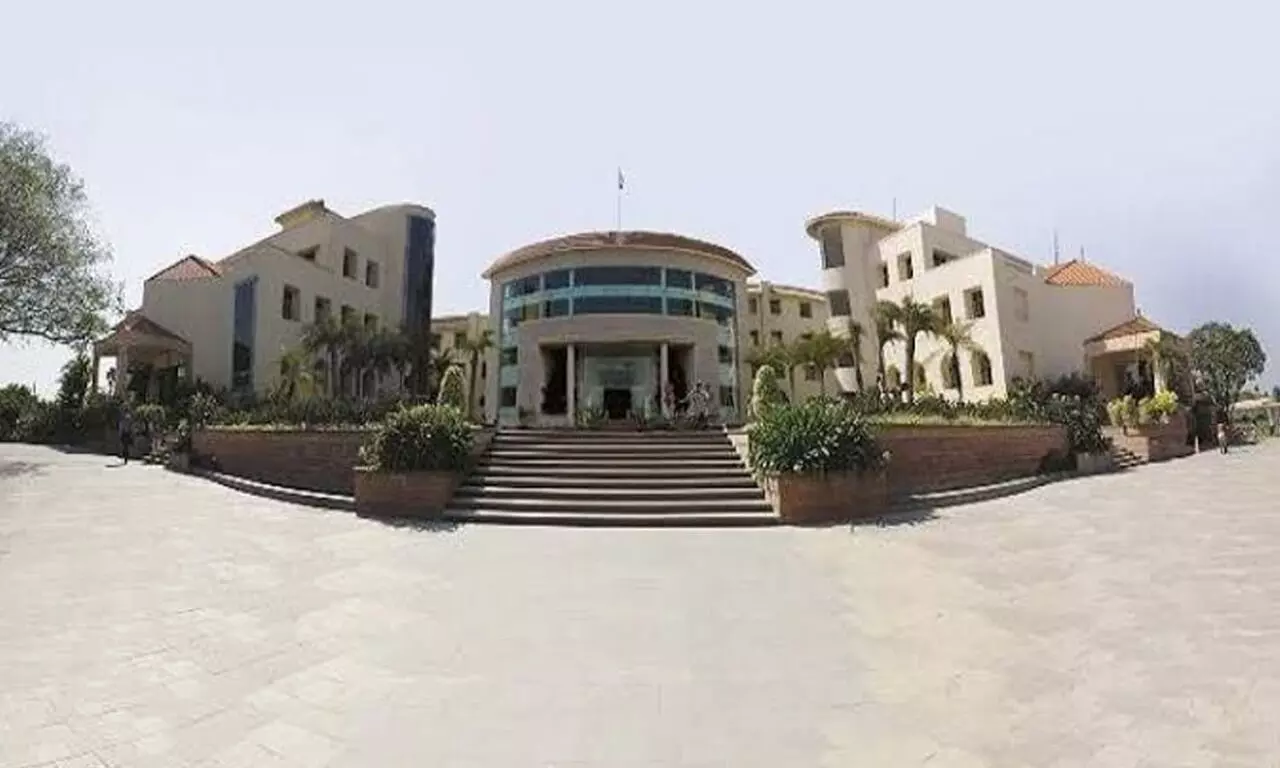 HYDERABAD: In a shocking development, the Oakridge International School Gachibowli informed parents of students that they had received a bomb threat on Monday afternoon. The students were immediately evacuated from the school premises as a preventive measure.
It was a shocking evening for all of the parents, who had all received a frightening email from the school administration. According to the school principal's email, they received a bomb threat from an anonymous source and immediately evacuated the school to ensure the safety of all students and staff.
All students who were in school during that time were safely evacuated under the supervision of police and safety professionals, according to the school management.
The school principal stated in a letter sent to parents, "The Hyderabad police department had swiftly taken command of the situation. The bomb squad conducted a thorough inspection and determined that the threat was bogus. The school is now open as usual. As always, the safety of your children is our top priority, and we will continue to collaborate with the police to investigate the incident. These types of incidents are uncommon, but we will remain vigilant and ready to respond to ensure the safety and well-being of our students ".
Kids came back early from school today, saying there was an early dispersal, said one of the parents, G Ridhima.
Despite the fact that school officials claimed it was a hoax call. However, parents are still hesitant to send their children to school starting tomorrow.
G Ridhima, one of the parents told Newstap, "When a threat of such serious nature occurs, it's the basic responsibility of the school/Police to inform from where the hoax call took place and further course of action needs to be communicated to the parents in an effective manner, so that we feel reassured to send the kids to school. Such incidents cannot be taken casually".
M Mahesh, Raidurgam Inspector, told Newstap, "As soon as we received word from the school, we inquired about the incident. The school's administration received a bomb threat in Hindi through e-mail. When probed, it was discovered that the email was a hoax. We informed the school authorities about this. We are investigating the incident further to determine who sent this email ".
In July 2022, an e-mail bomb threat was sent to a private school in Bengaluru. However, it was later discovered that it was also a hoax email. DK Shivakumar, the chief of the Karnataka Congress, owns the school.
First Published: &nbsp 28 Nov 2022 4:18 PM GMT