Command Control Centre will receive global recognition: Talasani
Telangana Minister for Animal Husbandry Talasani Srinivas Yadav on Tuesday said that the Command Control Centre (CCC)
Talasani Srinivas Yadav
HYDERABAD: Telangana Minister for Animal Husbandry Talasani Srinivas Yadav on Tuesday said that the Command Control Centre (CCC), built to bring together all public service departments under one roof, is the first of its kind in the country. He said that the state-of-the-art facility would emerge as an enviable jewel in the crown for India.
The Rs 600-crore facility boasts of advanced technology acquired from countries like Germany, Singapore and Australia, he said. The Command Control Centre is connected to all the government departments and all matters of the State will be supervised from this building.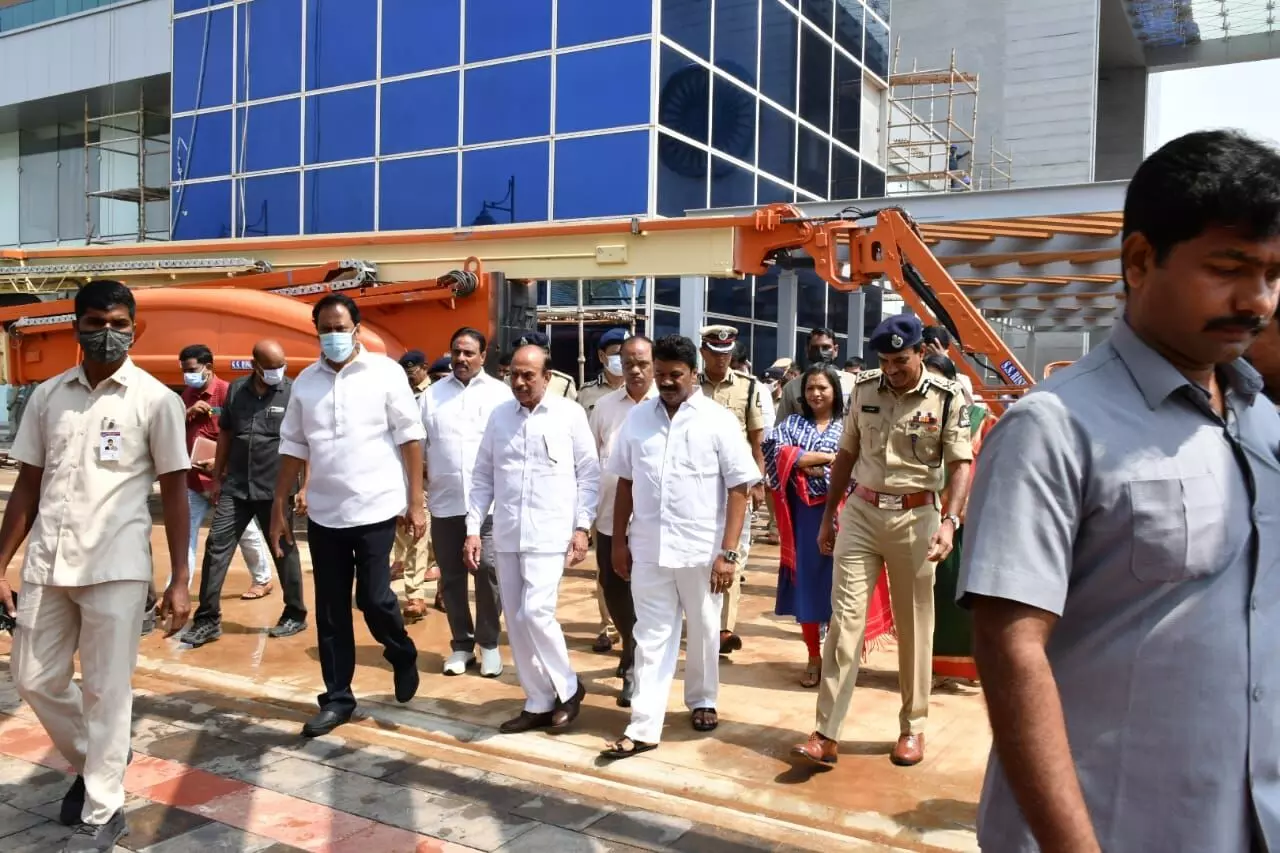 Talasani said that law and order would also be monitored from the offices of Hyderabad City Police, Commissioner and Directorate General of Police. The CCC enables effective communication and issuance of appropriate orders to the authorities concerned immediately from these offices. The Minister was confident that the CCC would receive global recognition.

Besides Talasani Srinivas Yadav, Home Minister Mahmood Ali, Police Housing Corporation Chairman Koleti Damodar Gupta, MLA Danam Nagender, GHMC Mayor Gadwal Vijaya Lakshmi, Hyderabad Commissioner of Police CV Anand were among the others who visited the newly constructed facility.
First Published: &nbsp 2 Aug 2022 10:59 AM GMT