CV Anand hails Panjagutta cops for overpowering armed man
The offender was taken into custody and the gun has been seized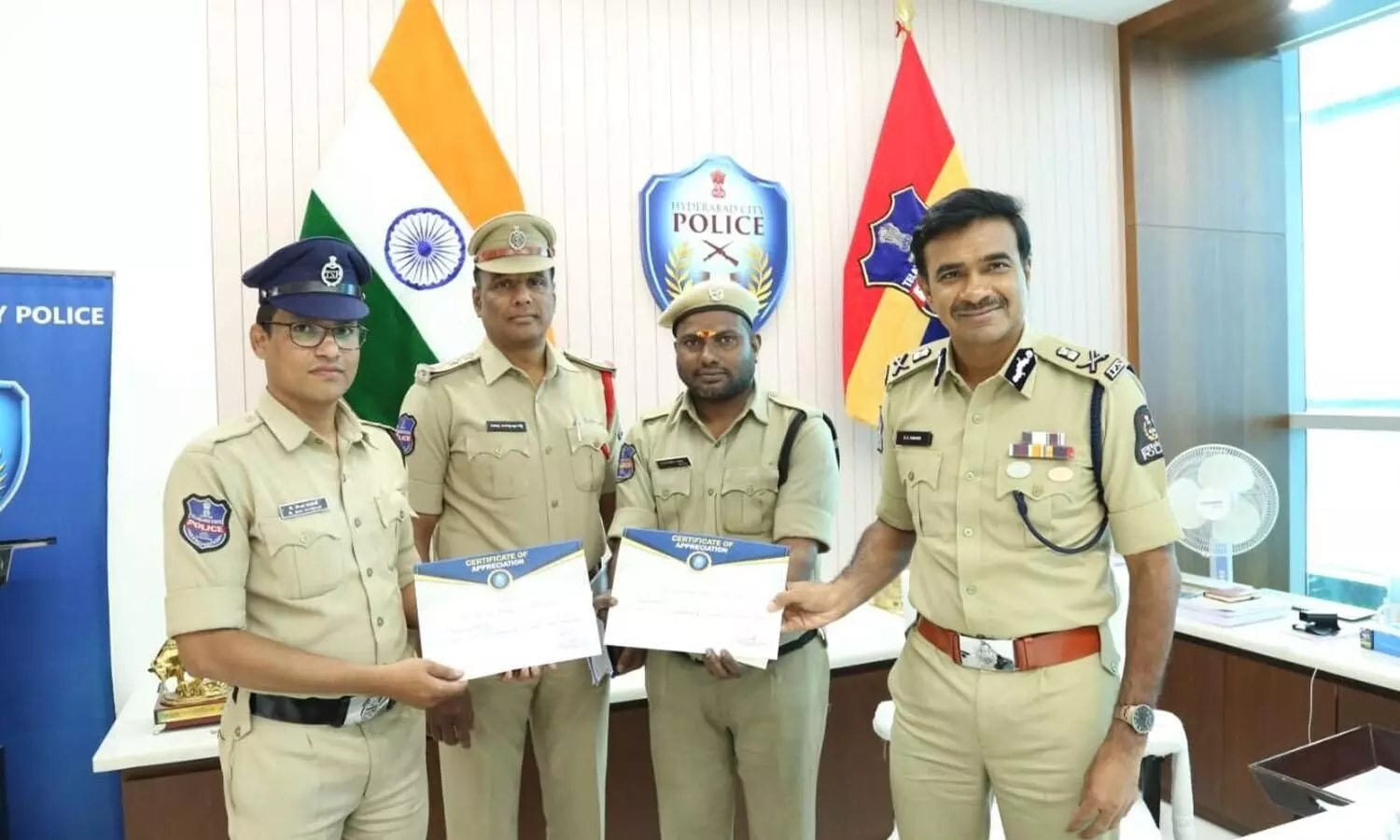 HYDERABAD: Hyderabad Police Commissioner CV Anand hailed Panjagutta police Station constable Sai Kumar and home guard Ravindra babu for confronting a man who pointed a gun directly at them in a gripping stand-off on Wednesday.
According to Hyderabad police, around 3:30 am, two cops patrolling in Shabarinath lane in Ameerpet noticed a man, later identified as Venkata Nagendra Reddy, arguing with transgenders.
Nagendra Reddy, who reacted aggressively, attempted to fire his licenced gun at the two police officers. The brave policemen, however, swiftly tackled and apprehended the armed man in a manoeuvre that the city police chief called "nothing short of extraordinary."
The offender was taken into custody and the gun has been seized. The brave officers, who were unarmed, responded quickly without thinking about their own safety to capture the miscreant.
Hyderabad Police Commissioner CV Anand congratulated them and presented them with appreciation certificates and cash rewards of Rs 2,500 each. These rewards will be tailored to their service records.
First Published: &nbsp 9 Nov 2022 1:19 PM GMT