Dussehra rush: RGIA asks travellers to plan commute to airport early
To make the commute to the airport easier and faster, a travel advisory has been released by the Rajiv Gandhi International Airport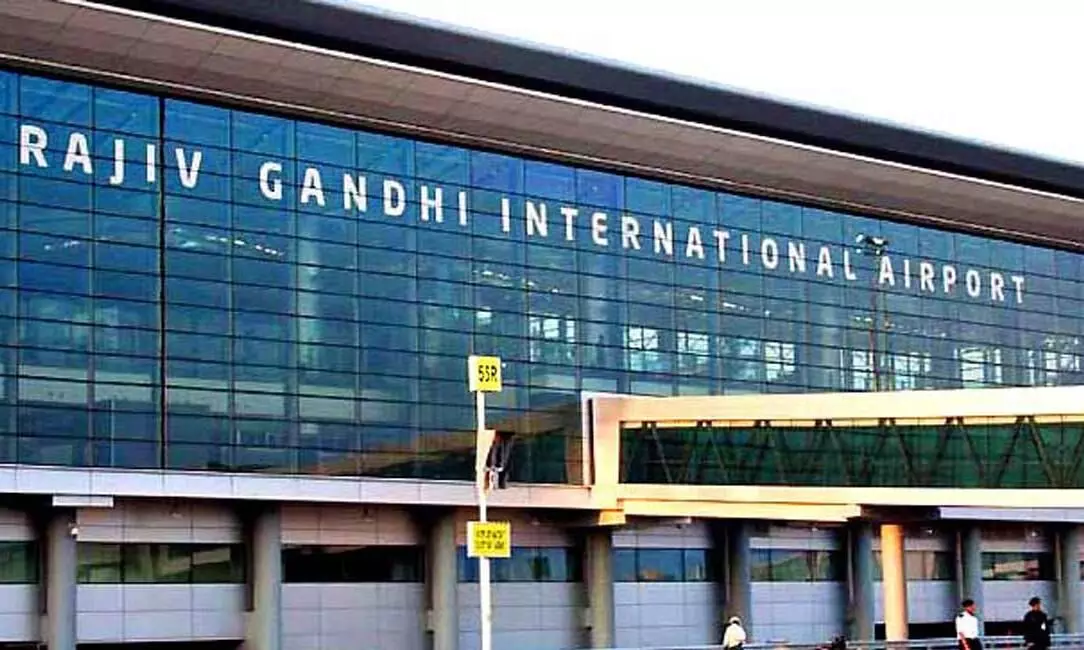 RGIA
HYDERABAD: Ahead of the festive season Hyderabad Airport is expected to witness a high passenger surge. To make the commute to the airport easier and faster, a travel advisory has been released by the Rajiv Gandhi International Airport (RGIA).
The airport, in its tweet, said that "Passengers are requested to plan their commute to the airport well in advance. A longer wait time for transportation facilities from the airport to the city is expected. Passengers can avail multiple modes of transportation available at the airport."
Railway stations and bus stations are no exception either. Most of the trains from the city have been completely booked for the month of October. Reportedly, trains towards Bangalore and Howrah are the most-sought-after routes in the current festive season. According to reports, during Dussehra, most of the trains travel from Secunderabad to Chennai, Bengaluru and Howrah. In the view of extra rush of passengers, railways decided to run special trains to various destinations to ease the passenger rush.

Telangana State Road Transport Corporation (TSRTC) has also announced to run 4,198 special buses from Hyderabad to various parts of the state. These buses will operate from Miyapur, Kukatpally, Jubilee Bus Station, Secunderabad, Uppal, LB Nagar and Koti areas of Hyderabad. TSRTC has also decided to run a bus service from Shilparamam at Hitech city to the RGIA airport to curtail heavy traffic.
Meanwhile, Andhra Pradesh Road Transport Corporation (APSRTC) announced to operate 1,081 special buses to cut down the festive rush. The buses will run from Vijayawada to various parts of Andhra Pradesh as well as to neighbouring states. Heavy traffic is also reported in the Hyderabad-Vijayawada Highway road, as city residents leave for their respective villages for Dussehra. Unlike last year, this year APSRTC will not charge an extra fare for the special buses. Reservation facilities are also available for the special buses.
First Published: &nbsp 1 Oct 2022 6:26 AM GMT