Gandipet park perfect holiday spot, lakes also would be protected: KTR
KTR said that the 70 acres around the Gandipet lake would also be developed soon.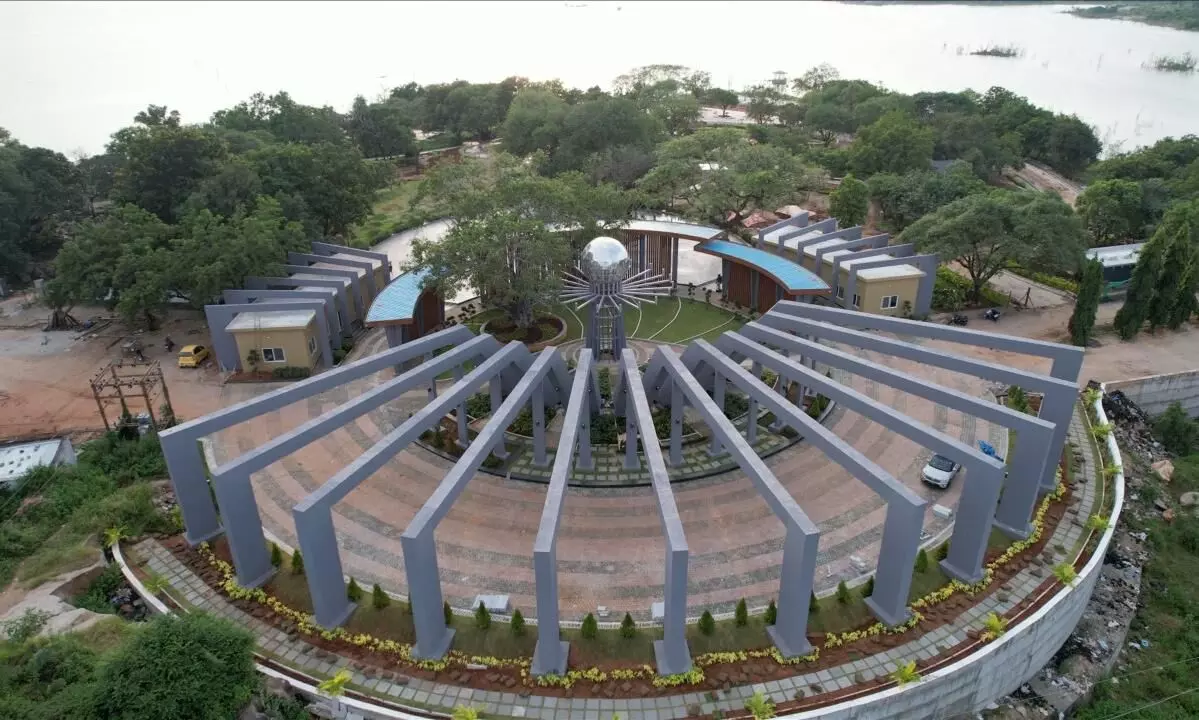 Gandipet park
HYDERABAD: "Gandipet lake has always been an integral part of Hyderabad and to develop a place where people can come and enjoy its beauty is a matter of pride," said Telangana IT and Industries Minister K T Rama Rao on Tuesday after inaugurating a newly constructed park around the lake.
He said that Hyderabad was being developed in every aspect, both work environments and holiday places. People who came to Hyderabad and experienced the lifestyle here would not feel like leaving, he said.
KTR said that the 70 acres around the Gandipet lake would be developed soon. Holiday homes for weekend getaways would also be built, the Minister said. The park would be a perfect place for families to spend time together.
The Minister said the lake would be protected and the removal of 111 GO, which prohibited any disposal into the lakes, wouldn't affect the lake. All measures would be taken to protect the lake, which was once the source of drinking water to Hyderabad, from getting polluted, he said. He also said that now, the entire city was getting potable drinking water from Godavari and Krishna and that lakes like Gandipet and Hussain Sagar were intact and untouched.
KTR asked officials to protect Balkapur and Firangi lakes, which were reportedly illegally occupied by people, to keep the lakes intact for the coming generations.
He announced the construction of a new Eco-Park which would be spread on 100 acres, having India's biggest aquarium and bird sanctuary and the country's longest water-walk.
First Published: &nbsp 11 Oct 2022 2:20 PM GMT