Gender shouldn't become stigma: transgender doctors of Osmania General Hospital
They said that it was because of the lack of knowledge in people and that a course on LGBTQA+ community should be made a part of schools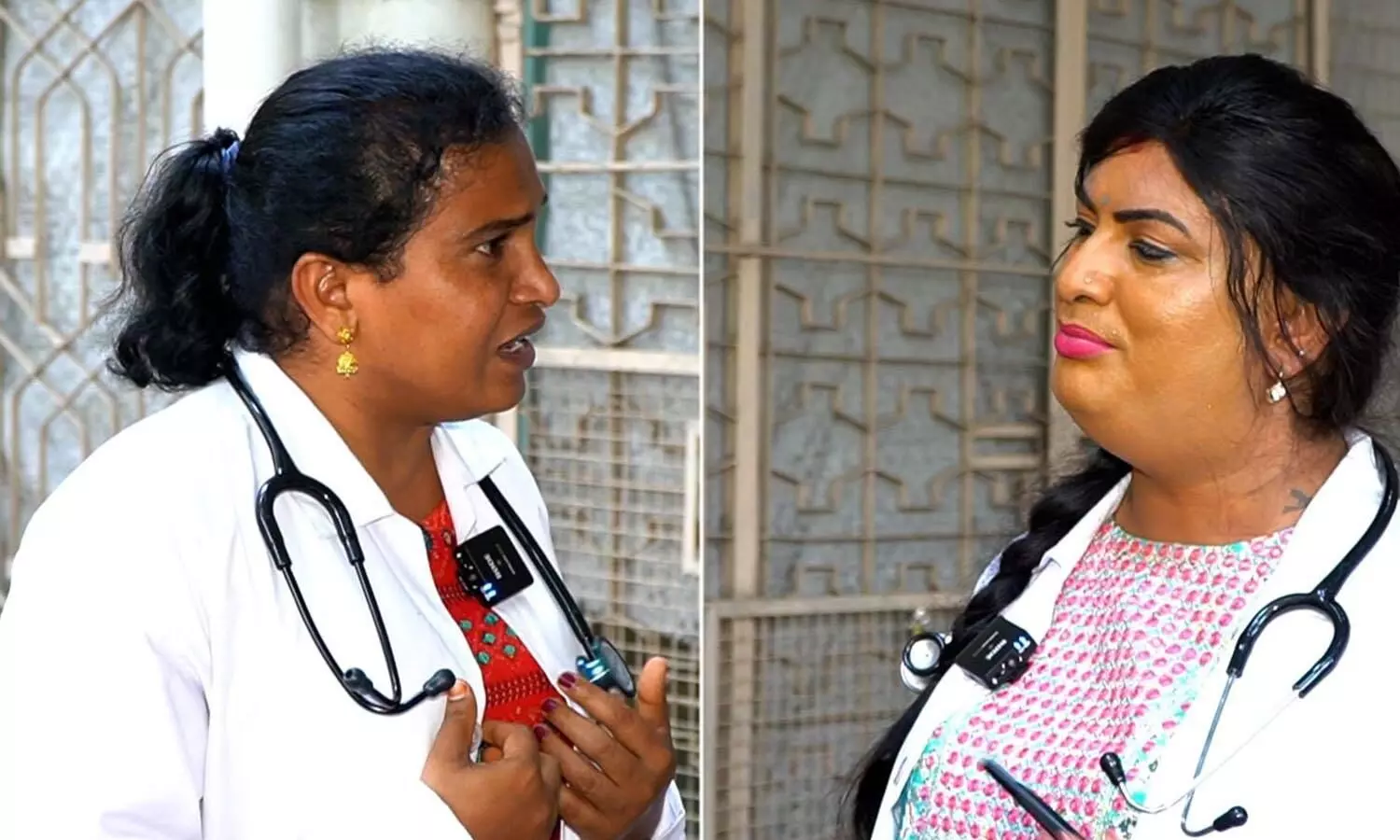 HYDERABAD: Hyderabad's Osmania Hospital climbed a step forward in displaying inclusivity by appointing two transgender doctors, Prachi Rathod and Ruth John Paul, who scripted history by overcoming hardships, completing MBBS and becoming the first two trans-doctors to get jobs in State Government-run hospital in the State.
The trans-women, who underwent surgery three years ago, said that they faced hardships their entire lives, be it at their educational institutions or at home, their lives were filled with bias and discrimination.
Prachi said that India has only 17 trans doctors. The shockingly less number of transgenders in professional sectors has to increase. The government, like they have reservations for caste minorities and religious minorities, should have reservations for gender minorities too, said Prachi. They insisted that the Telangana Government should also contribute in making their quality of life better.
Prachi, who graduated from Rajiv Gandhi Institute of Medical Sciences (RIMS), and Ruth John, who graduated from Malla Reddy Institute of Medical Sciences, said that they struggled to get jobs, even after gaining their medical degrees. "Hospitals used to like my resume but once they saw me, my dressing, and realised that I am a transgender, they would politely reject me," Ruth said.
Even though they have contact with their families, both Prachi and Ruth stay away from their homes because of their gender identity and the stigma attached to it. They said that even though people are nice to them, everyone gave them curious looks and spoke behind their backs. They said that it was because of the lack of knowledge in people and that a course on LGBTQA+ community should be made a part of schools' curriculums. Both of them said that education and more acceptance is the only way to eliminate discrimination and hatred towards the community.
Prachi and Ruth first got jobs in India's first transgender-run clinic in Hyderabad – Mitr clinic. From there they started their journey as doctors. They said that even in a safe setting like the clinic, there were few people who ridiculed them.
However, after Osmania Hospital released job openings, they immediately applied and were appointed on the basis of their qualifications and not gender. They said that they were comfortable in Osmania, where even patients do not discriminate them.
First Published: &nbsp 6 Dec 2022 2:00 AM GMT