Hostel row: Unrelenting Nizam College students boycott classes
Students of Nizam College in Hyderabad continued their protests by boycotting the classes to press for their demand of hostel accommodation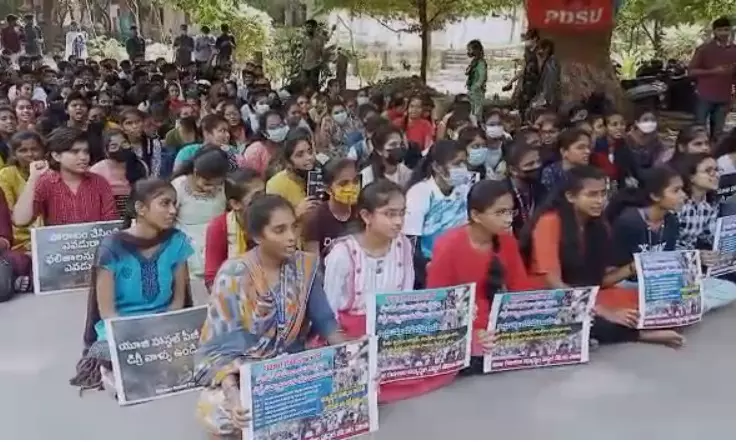 HYDERABAD: Unrelenting students of Nizam College in Hyderabad continued their protests by boycotting the classes on Wednesday to press for their demand of accommodation to undergraduate girl students in the newly-constructed hostel block. They also demanded immediate resignation of the college principal for failing to address their concern.
A few days ago, the agitating students stormed the College principal's chamber prompting the police to intervene and take them into preventive detention.
The students have been protesting for more than a week on the hostel accommodation issue. The agitators claimed that orders were given to allocate rooms in the new block only to post-graduate students. On Tuesday, Telangana IT Minister K T Rama Rao has requested Telangana Education Minister Sabitha Indra Reddy to intervene and find a solution to the issue.
First Published: &nbsp 9 Nov 2022 9:46 AM GMT