Hyderabad cabbies protest demanding better facilities
The app-based drivers strike, which began on Monday at Uber Moove Partner Seva Kendram in Kondapur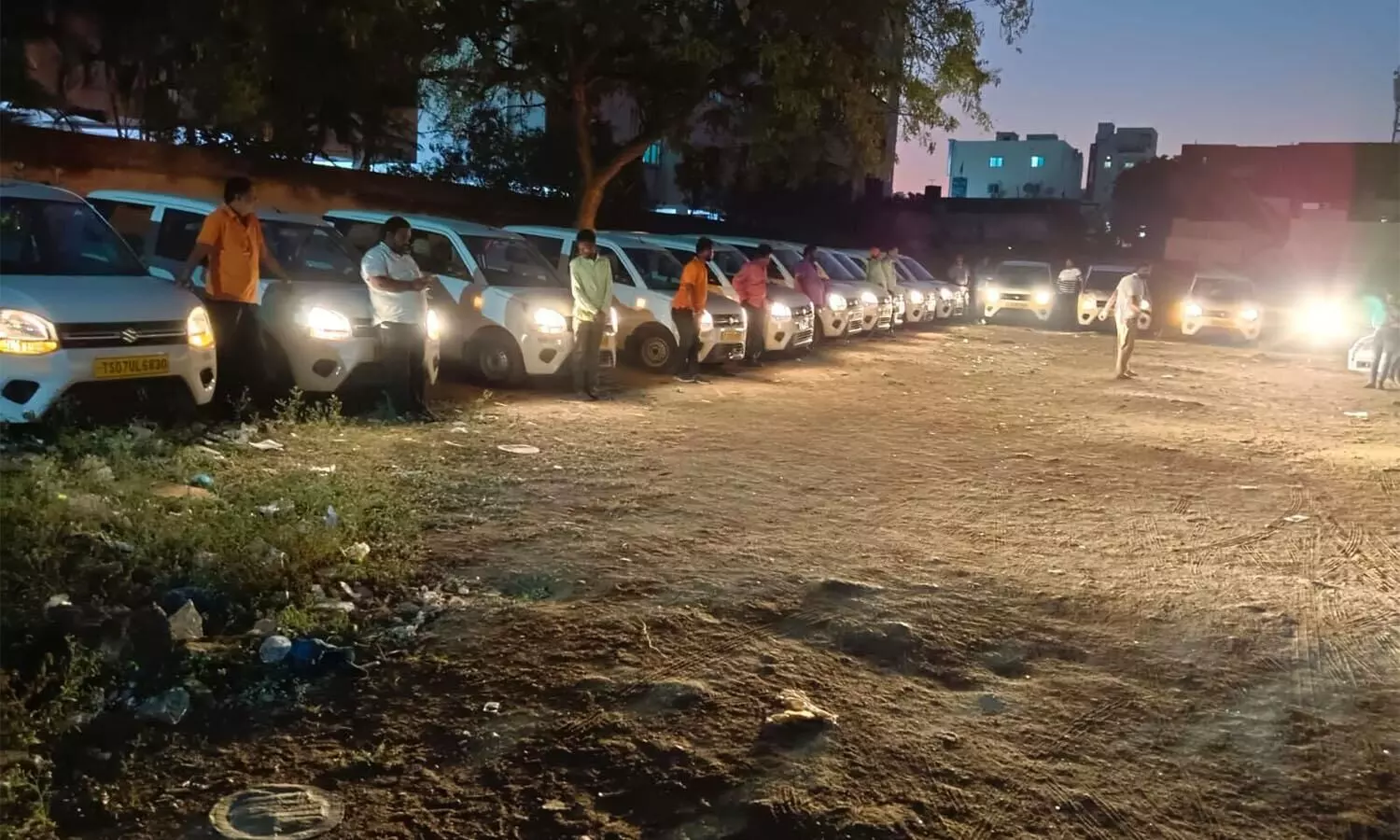 HYDERABAD: Several drivers have been protesting in Hyderabad, for the past four days, alleging a range of issues. The app-based drivers strike, which began on Monday at Uber Moove Partner Seva Kendram in Kondapur by Uber Moove drivers, is expected to continue until all of their demands are met.
Hundreds of drivers have joined a protest by city-based app-based drivers to call attention to their unfavourable working conditions and to seek the right to organise.
The drivers are calling for better wages, weekly offs, intercity facilities, a Rs 10,000 minimum credit limit, a minimum business guarantee, weekly payments, incentive hikes, and emergency contact numbers to put an end to their protest.
Shaik Salauddin, President of the Telangana Gig and Platform Workers Union (TGPWU) stated, "We drivers are facing a lot of issues and we demand a minimum balance of 10,000 credit limits. We also demand that app-based companies provide hard copies of the vehicle agreement to every driver. Cashback given to the drivers should not stop without informing the drivers. We also demand Intercity facilities for every driver."
He went on to say, "All drivers should be provided with a Rs 3,000 Minimum Business Guarantee (MBS). According to government orders, each driver should be given a weekly off. Weekly payments should be credited to the driver's account every Thursday evening. They should also increase the amount of incentives available to drivers regardless of pending payments. Keeping driver safety in mind, they must provide a 24/7 emergency contact number to moove company drivers."
First Published: &nbsp 17 Nov 2022 2:25 PM GMT