Ninth grader adopts cheetah for his fourteenth birthday
Chinmay Shah along with his father and his grandfather visited Nehru Zoological Park, Hyderabad in view of adoption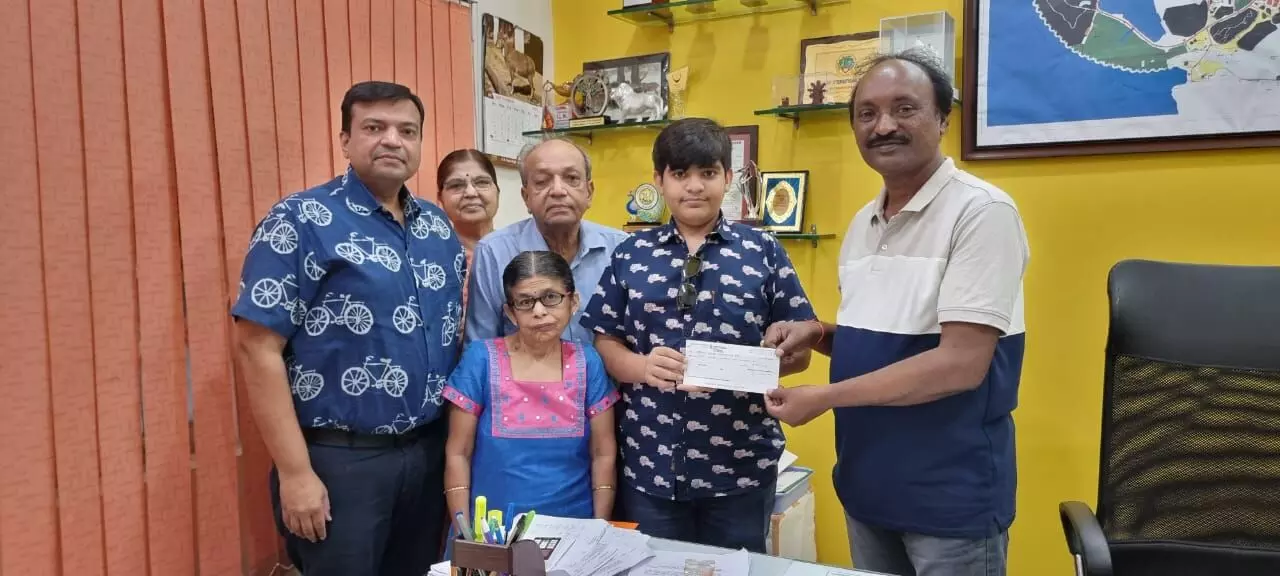 HYDERABAD: Chinmay Siddharth Shah, a 9th Grade Student of Pebble Creek Life School adopted a Cheetah at Nehru Zoological Park, Hyderabad on his fourteenth Birthday. He said the recent release of Cheetah into the wild in Madhya Pradesh had inspired him for the unique birthday present. Eight Cheetahs were released from Namibia Chinmay in Madhya Pradesh National Park on Saturday by Prime Minister Narendra Modi.
Interestingly, Chinmay contains a passion for wildlife and conservation. During the first Covid Lockdown in the year 2020, Chinmay was the first one to adopt a Tiger at Nehru Zoological Park for his twelfth birthday. His younger sister Havisha Naveen Jain is his partner in the adoption process.
Chinmay Shah along with his father Siddharth Kanthilal Shah and his grandfather Kanthilal Shah visited Nehru Zoological Park, Hyderabad in view of adoption. They handed over a cheque of Rs 37,500 to the curator of Nehru Zoological Park, Hyderabad S Rajashekar, for the adoption of a Cheetah for a period of six months.
First Published: &nbsp 18 Sep 2022 12:33 PM GMT