Nostalgic Naidu claims credit for Hyderabad's development: ISB's 20th anniversary
Chandrababu Naidu cited many schemes which he had visualised for Hyderabad, and claimed credit for many programmes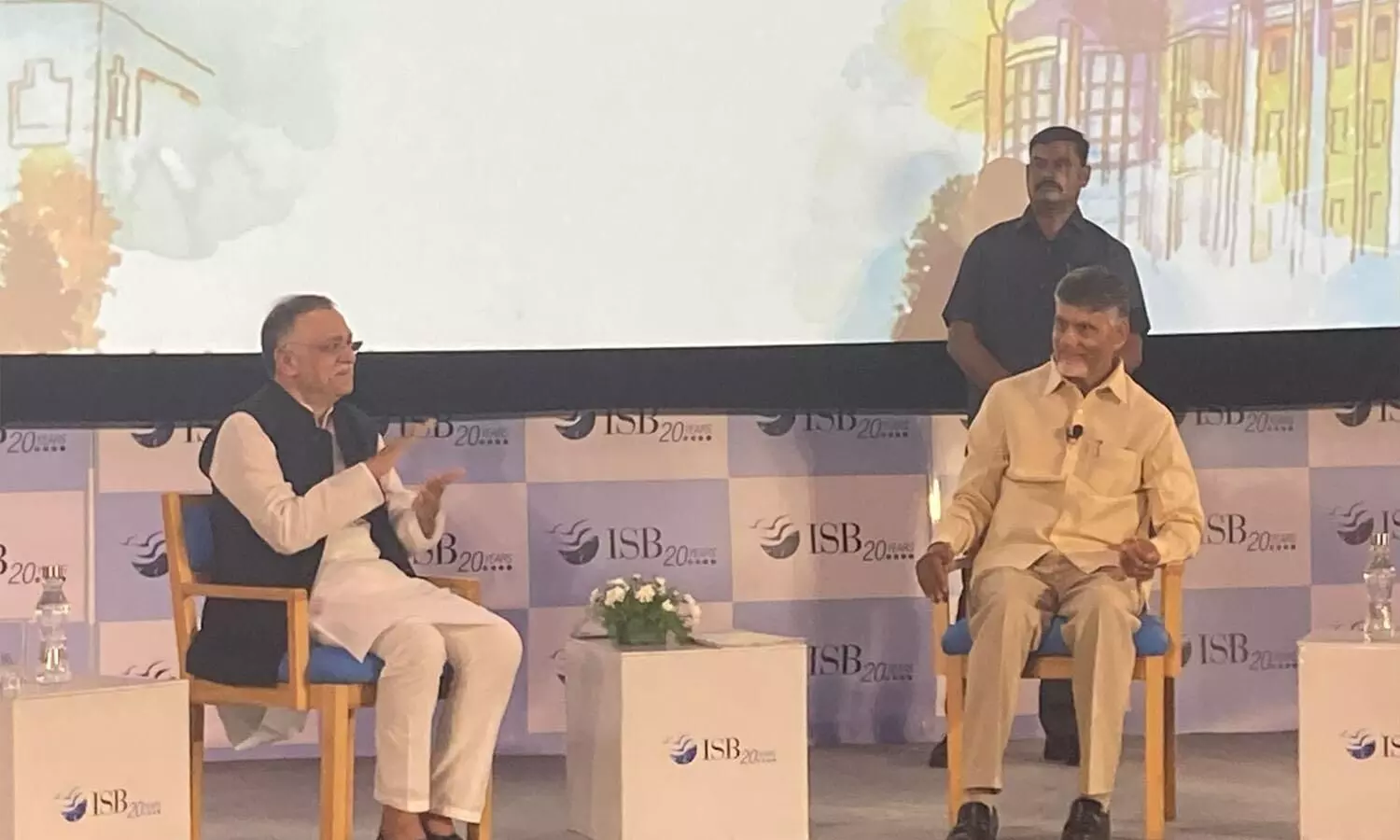 HYDERABAD: Going down the memory lane on the 20 year anniversary of the prestigious Indian School of Business (ISB), Telugu Desam Party (TDP) President and Former Chief Minister of undivided Andhra Pradesh Chandrababu Naidu compared ISB with a tree that he planted in ISB in 2011.
Chandrababu Naidu, saying that he strived for the business school to be set up in Hyderabad as part of his vision of a knowledge economy, recalled that ISB did not have Hyderabad as its first choice. He said that ISB was brought to Hyderabad as he was able to convince the board with the location of the institution and the growth potential of Hyderabad.
Chandrababu Naidu, speaking to the students in the school on Friday said, "All you youngsters, business leaders, have to work hard and take ISB to not just the top 10 business schools in the world, but it should be one of the top 3."
The TDP President said that Hyderabad before 25 years and the city now had an immeasurable development. He cited many schemes which he had visualised for Hyderabad, and claimed credit for many programmes which were executed much later during his regime.
"I constructed Gachibowli, Hitec City, Financial District, Genome Valley, all with my vision of seeing Hyderabad and Andhra Pradesh as a knowledge economy. I convinced Bill Gates to open Microsoft office in Hyderabad. Now we all know who the CEO of Microsoft is," Chandrababu Naidu said. He also took an underlined credit for the Outer Ring Road and the Rajiv Gandhi International Airport.
He also said that India had the best potential of growing in the Information Technology sector. Chandrababu Naidu announced his vision 2047, which was, by the 100th year of Indian Independence, India would be in the Top 3 economies of the world.
First Published: &nbsp 16 Dec 2022 1:52 PM GMT