President Murmu for 5-day southern sojourn at Hyderabad on Dec.26
Ahead of President Draupadi Murmu's tour of Hyderabad, security was beefed up at the President's residence and nearby areas in Bollaram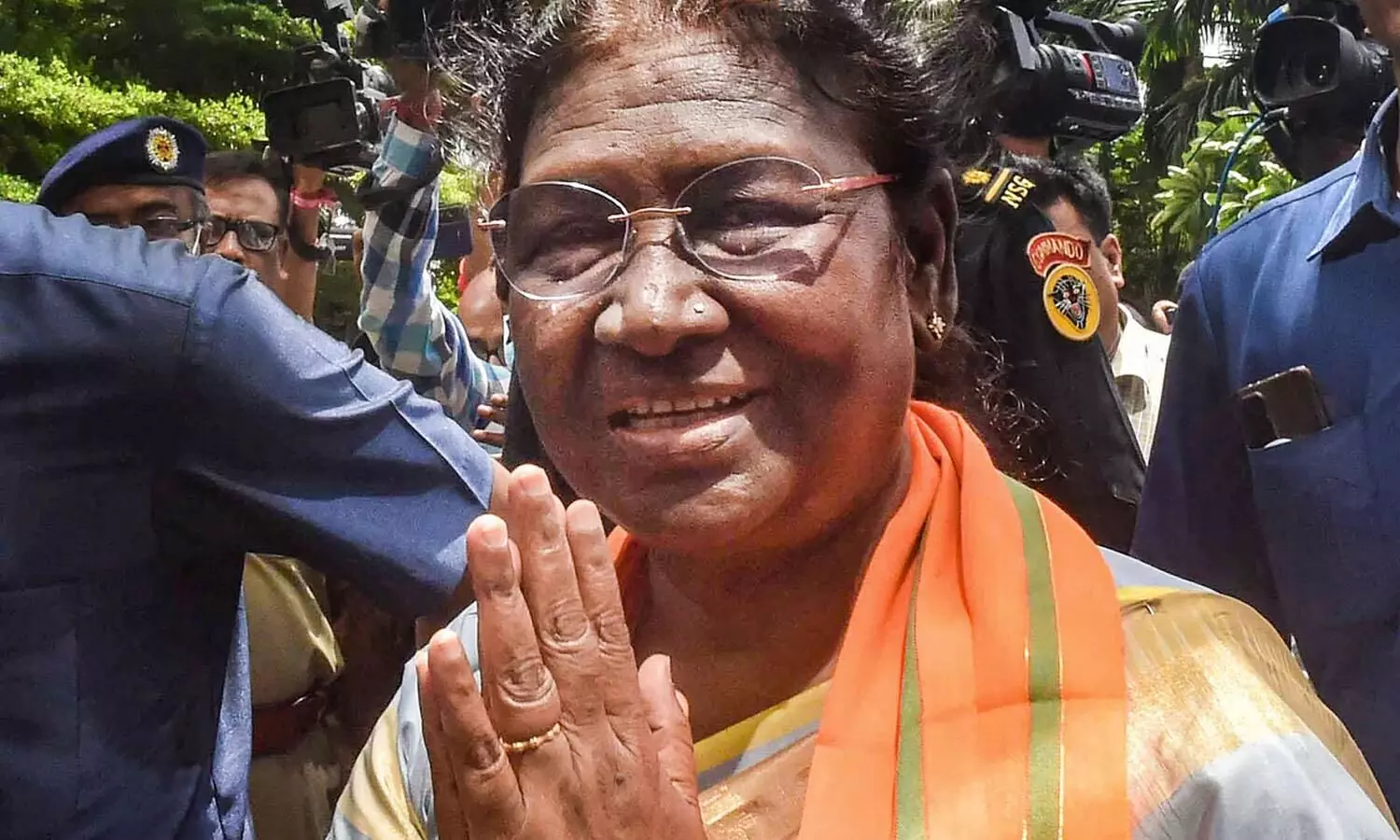 HYDERABAD: Ahead of President Draupadi Murmu's tour of Hyderabad, for the first time since assuming office, from December 26 (Monday) to December 30 as part of Sothern Sojourn, security was beefed up at the President's residence and nearby areas in Bollaram. As part of the arrangements, six buildings in the President's residence and fourteen buildings outside besides the surrounding areas were beautified. A special team from Delhi has already taken control of the vicinity of the President's residence.
It is a tradition for the President of India to visit Shimla in summer and Hyderabad in winter. However, due to COVID-19 pandemic, the President did not come to Hyderabad for the winter vacation for the last two years.
Telangana Chief Secretary Somesh Kumar held a high-level meeting last week to review the arrangements for the President's visit. He asked the officials to coordinate with the district authorities for taking steps to ensure that there were no grievances about the programmes attended by Murmu.
Draupadi Murmu will head to Srisailam in the Nandyal district of Andhra Pradesh after arriving in Hyderabad on Monday. She will visit Mallikarjuna Swamy and Bhramarambika temples there.
As part of the schedule, the President will visit the famous Ramappa temple in Mulugu district on December 28. The temple was recognised as a UNESCO World Heritage Site last year. Later, she will visit the Bhadrachalam temple in Bhadradri Kothagudem district and participate in the programmes organized locally on the same day.
President Murmu will also participate in the unveiling of a Har Dil Dhyan plaque to commemorate the centenary celebrations of Sri Ramachandraji Maharaj of Fatehpur, being organised by Sri Ramachandra Mission, at Kanha Shanti Vanam in Hyderabad.
First Published: &nbsp 25 Dec 2022 10:19 AM GMT