#RIPTwitter: IT Prl Secretary Jayesh Ranjan, many other Hyderabad tweeple ❤️ Musk's moves
"#RIPTwitter" has been trending on the popular social media platform itself, amidst the mass resignation of a large number of key employees ahead of the deadline set by Elon Musk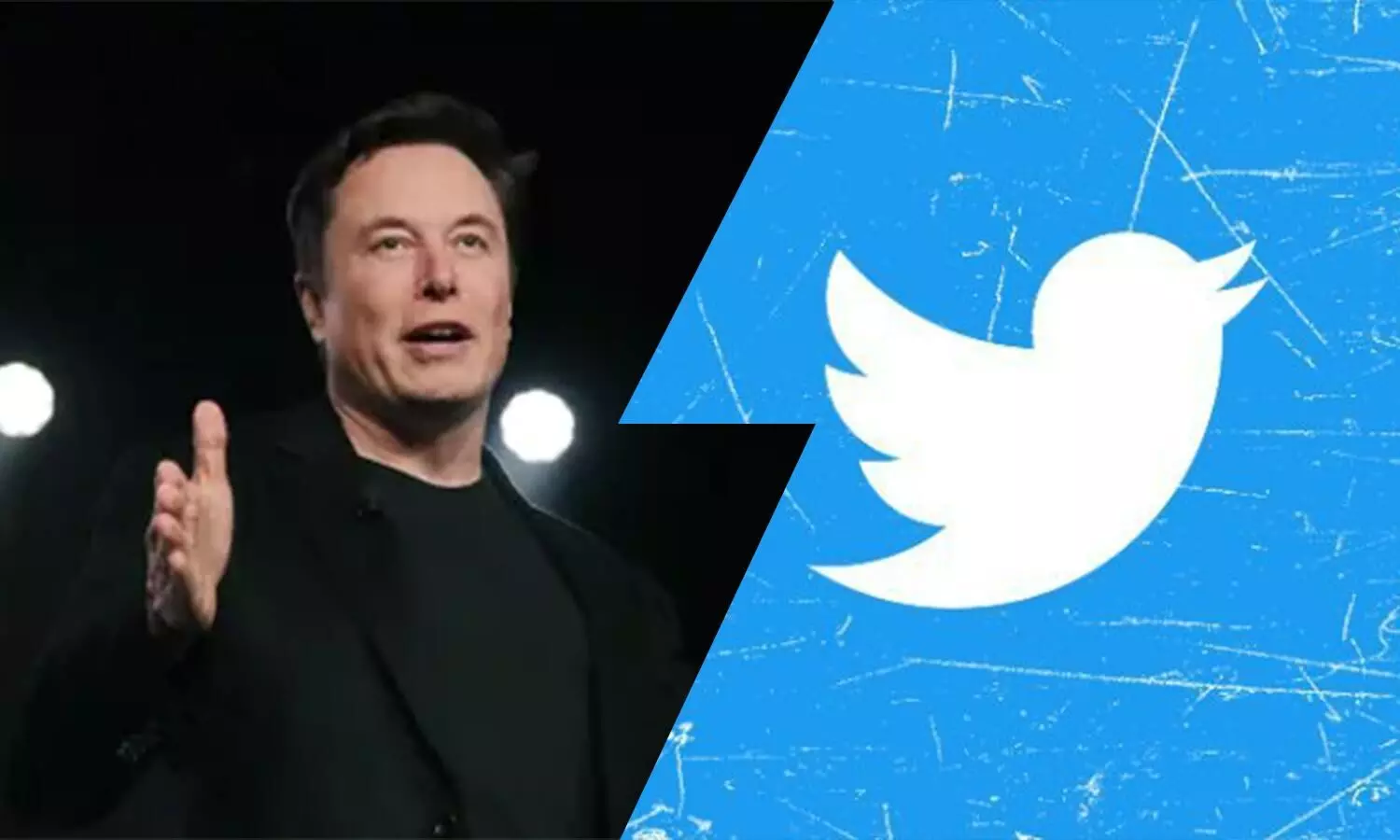 HYDERABAD: "#RIPTwitter" has been trending on the popular social media platform itself, amidst the mass resignation of a large number of key employees ahead of the deadline set by Elon Musk, who bought over Twitter.
After conducting a poll on the platform, he announced that Twitter would reinstate Donald Trump. Slightly more than 15 million votes were counted in the poll with 51.8 percent votes were in favour of reinstatement of Donald Trump. He tweeted: "People have spoken. Trump will be reinstated."
Employees, who are internally called as 'Tweeps' used the viral hashtag #LoveWhereYouWorked and the salute emoji as they announced their resignations in protest against Musk's ultimatum.
Soon, the Tesla owner Elon Musk also shared a meme of a tombstone surrounded by people, where the Tombstone and a man holding up a peace sign were morphed with the Twitter logo, several 'RIP' messages went viral all over social media.
Around 3,000 employees left the platform after Musk had sacked about half of its workforce soon after taking over the company.
Elon Musk's Twitter takeover
As soon as Elon Musk took over Twitter, he brought many changes to the platform. Starting off by announcing to charge $8 a month for all the accounts that wish to remain verified on the platform. The Tesla owner had also made it clear that the prices may differ depending on the country. For India, it's Rs. 773.
Elon Musk also said that the accounts creating parodies (an account that depicts a group or organisation that imitates or shares information about the entity) had to mention it in their bio or else they would be banned from the platform.
Speaking to NewsTAP about the same, Jayesh Ranjan, Principal Secretary IT, Government of Telangana said, "I won't go that far to make any premature judgment about the fate of Twitter. Elon Musk is a known disruptor, a person with tremendous foresight about the future. Most of his ideas have been so far ahead of time, that ordinary people are not even close in their imaginations to those ideas. I am sure that what appears very random and arbitrary now is backed by a grand plan. I remain optimistic about the power of Twitter and other such social media platforms."
Sugandh Rakha, a product manager from Hyderabad, said, "As a product manager, I can say that whenever a product's vision is changed, they are usually followed by shakeups in the build team. Twitter is going through a phase where the whole company's vision is changed, too, in the worst of macro-economic times. Elon Musk has an impeccable record of building great tech products. I think Twitter would survive these circumstances and come back even stronger. #TwitterIsAlive."
Nayini Anurag Reddy, a young entrepreneur and Digital enthusiast, said, "In a humongous platform like #Twitter, it takes IT teams to keep tweet databases up to date and the main feed running. It is now believed that considerably only fewer critical employees are left with Twitter to address operational problems. Hence, the trend #RIPTwitter got fueled up. However, as an entrepreneur and digital enthusiast, I have the utmost regards for Elon musk. I believe him to make Twitter a much more interactive, user-friendly & useful platform. If someone asks me, will I agree with his style of working? Definitely not. But, do I believe he will pull off this challenging situation? Definitely yes!"
Speaking about the charges imposed for a verified Twitter account, he said, "In my opinion, Twitter blue is neither a privilege that can be earned nor brought. Just a mere blue mark on your account does not add value to your profile. Yes, I agree it definitely helps but surely that is not everything. It is how well your followers connect to your content, the content you chose to tweet or the way you behave that brings value. A mere blue tick with no content is just ₹800 of wastage. A blue tick added to a right value is a privilege. To simplify my view, in spite of all the mess and chaos around blue mark verification at the start, It will end up good because, in the end, the accounts that tweet right, behaves adequately and reacts appropriately will stand up in the long run.
Pranitha Jonnalagadda, a verified Twitter user from Hyderabad said, "In terms of charges imposed for a verified Twitter account, I feel it has taken away the fun, value and core purpose of a blue tick. Earlier for a verified account, I had to submit my body of work and prove my credibility to earn that blue tick, but now after the new set of rules, my Twitter verification is equal to thousand others, who can shed some amount to buy that blue tick. I feel verification comes with certain credibility, it depends on your body of work. It is a validation of your work, therefore, I do not understand the purpose of a platform where everybody is verified!
Namrata Sadhvani, a City Editor at Momspresso and a volunteer at Sayfty said, "As somebody who is very active on Twitter, it's extremely disheartening to see the hashtag #RIPTwitter trend on the platform. We had expected changes when Elon Musk took over as CEO, but not to this extent. He himself has admitted in one of his tweets that there are going to be weird things happening till they figure out what works and what doesn't - guess this is being put into place sooner than we thought. The news of the employees quitting, being laid off, the blue tick being available to accounts at a price - all of it is adding up to even more apprehensions about using the platform in a productive manner. As for me, guess I will just go with the flow, tweet when and what I want and wait for the other shoe to drop!"
Privileges a verified Twitter user can enjoy
Meanwhile, for one who does not mind spending a few dollars for a verified Twitter account, Elon Musk promised certain interesting features. A verified Twitter account will have priority in replies, mentions and searches.
They also can enjoy publishing long-form videos on the platform and are also free from half of the ads seen in an otherwise non-verified account.
First Published: &nbsp 20 Nov 2022 11:13 AM GMT