Snake bites third-class student thrice in Shadnagar school toilet
A third-class student was bitten by a snake on the premises of a government school in Shadnagar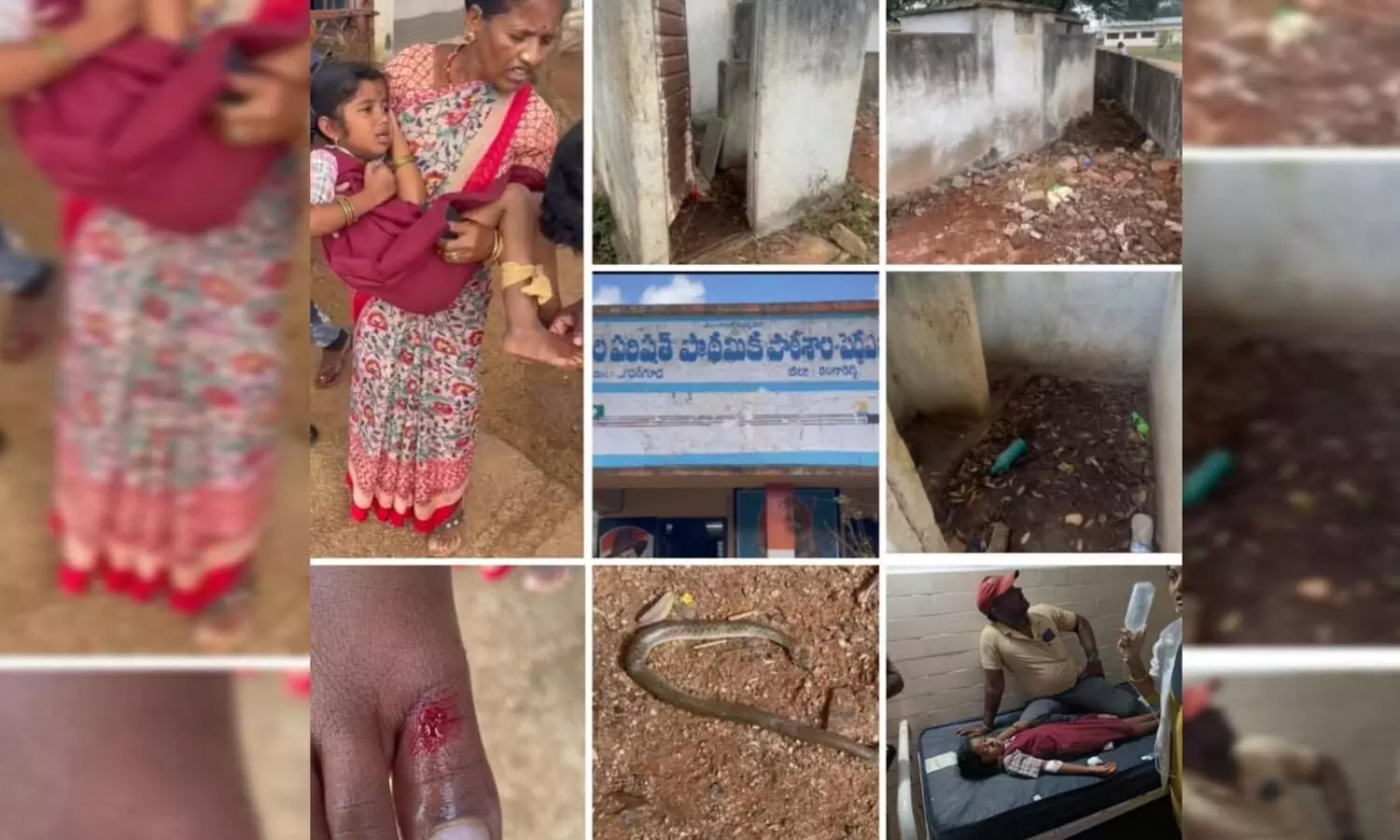 HYDERABAD: A third-class student was bitten by a snake on the premises of a government school in Shadnagar, exposing the neglect and poor safety standards prevailing there. The victim, identified as Akshita, was bitten by the snake thrice inside the restroom of the ZP Primary High School, falling under the Ranga Reddy district.
She was rushed to a nearby hospital even as her parents blamed the school management for their poor maintenance of the premises. They alleged that the toilets of the school were unhygienic and filled with garbage, thus providing a haven for venomous creatures like snakes. The parents also cribbed that bad odour perennially emanated from the toilets perennially due to lack of regular cleaning.
The snake attack incident caused panic among other students and teachers of the school. The condition of the girl post her admission to the hospital was not immediately known.
First Published: &nbsp 13 Dec 2022 8:46 AM GMT