Telangana minister KTR makes his LinkedIn debut
KTR, who has 3.7 million Twitter followers and 1 million Instagram followers, has garnered 69,850 LinkedIn followers in just one day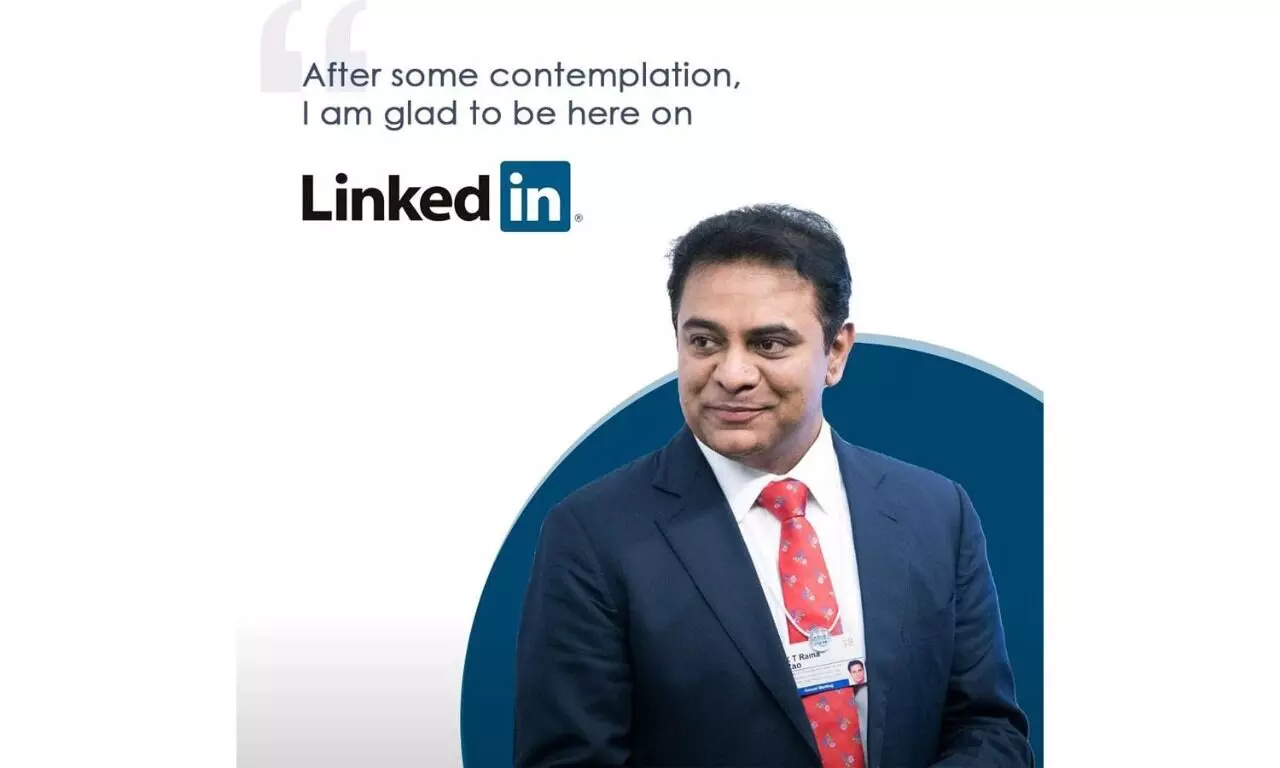 HYDERABAD : Telangana Information Technology (IT) and Municipal Administration and Urban Development (MA&UD) minister KT Rama Rao, one of the country's most tech-savvy politicians, finally made his Linkedin debut on Wednesday.
Despite being a well-known icon in the country, the humble politician graciously introduced himself on the professional platform. K T Rama Rao, fondly known as KTR, said, "After some contemplation, I am glad to be here on Linkedin".
Telangana minister KTR, who is well-known for being active on social media platforms such as Twitter, Instagram, and Facebook, decided to make his Linkedin debut for better networking. "While I explore and learn more from Linkedin, I would like to keep you updated on my activities, share my views on issues of concern, and, of course, shed light on the growth stories of my state and people," he said.
Several Linkedin users enthusiastically welcomed the minister, posting, "Welcome sir, one of the best IT ministers I have seen working for the growth and development of the nation."
Another user commented, "Sir, you are a source of inspiration. The level of inspiration in this city exceeds that of any other city in the country. This tremendous progress has occurred in only eight years, which is commendable".
KTR, who has 3.7 million Twitter followers and 1 million Instagram followers, has garnered 69,850 LinkedIn followers in just one day.
First Published: &nbsp 30 Nov 2022 1:25 PM GMT