Telangana signs pact with Coinbase to promote Web 3.0
The Telangana state government signed a Memorandum of Understanding (MoU) with Coinbase Inc to work together to build a strong Web 3.0 community in Telangana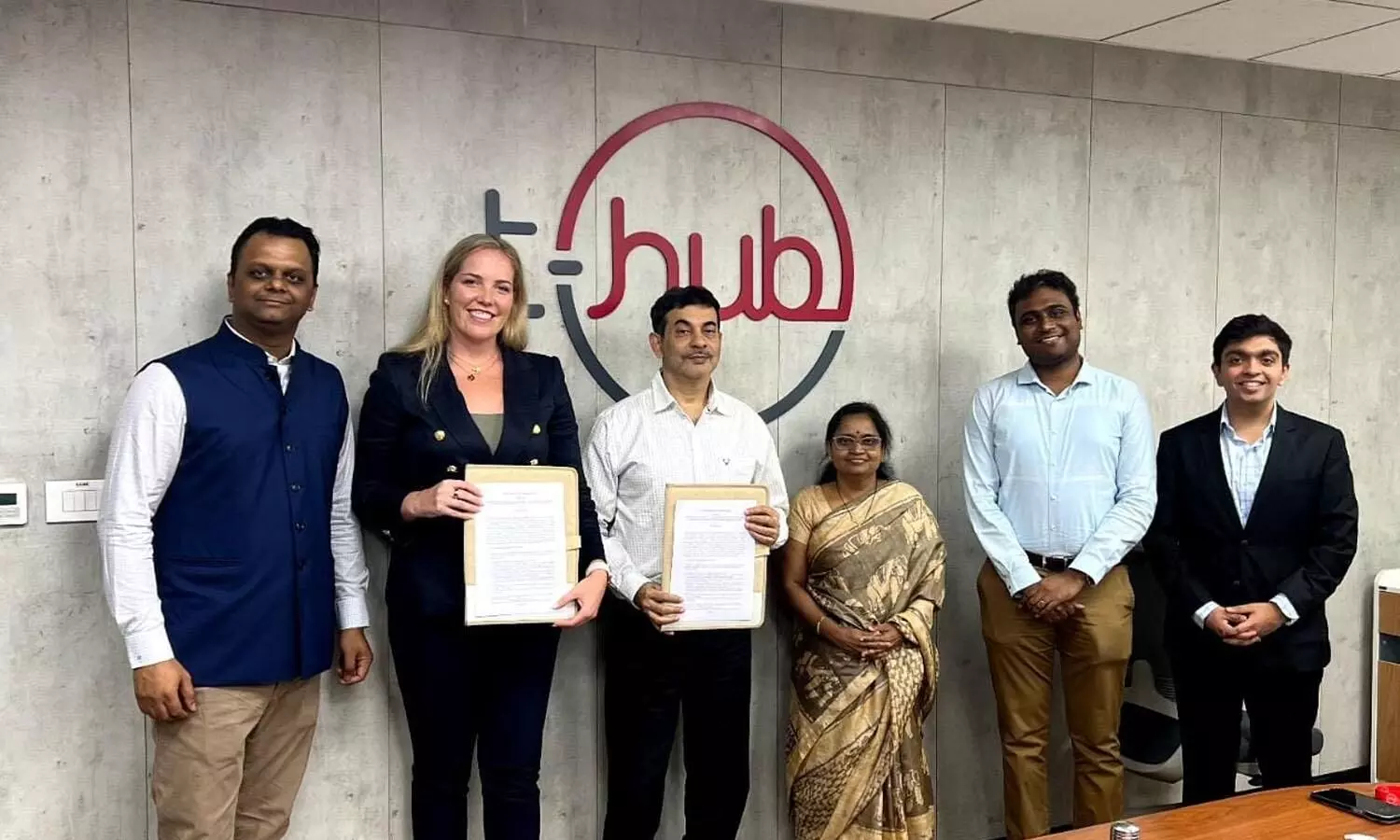 HYDERABAD: The Telangana state government signed a Memorandum of Understanding (MoU) with Coinbase Inc. on Saturday to work together to build a strong Web 3.0 community in Telangana.
The agreement was signed in the presence of IT Secretary Jayesh Ranjan and Rama Devi Lanka, Director of Emerging Technologies Wing. Coinbase Inc., a Web 3.0 behemoth and one of the world's largest Web 3.0 investors, is keen on expanding a network of developers and entrepreneurs working on blockchain, dapps, tokens, and other aspects of Web 3.0 technology.
Telangana has a budding Web 3.0 ecosystem, with T-Hub running several programmes to help the state's community. The state has also deployed several blockchain-based solutions to address public issues, and is widely regarded as a pioneer in the use of emerging technologies in this capacity.
Coinbase will support Web 3.0 entrepreneurs in Telangana through capacity building sessions, mentorship programs, and promoting initiatives carried out in collaboration with Telangana's innovation ecosystem partners. It will also provide knowledge support and serve as a technical advisor for the government's Web 3.0 initiatives.
Coinbase Inc. will also collaborate closely with the Government of Telangana on its upcoming Web 3.0 Regulatory Sandbox, which will assist organisations working with Web 3.0 technologies in navigating the regulatory systems in place. The Telangana government will also work with other venture capital firms and regulatory bodies on specific use-cases to improve the sandbox's results.
The Principal Secretary for ITE&C and Industries, Jayesh Ranjan, said after the MoU was exchanged, "This is a fantastic opportunity for Telangana to establish itself as the hub of Web 3.0 technology in India. By supporting local entrepreneurs and innovators through this partnership, we hope to advance our goal of creating a thriving innovation ecosystem and, in the process, see some cutting-edge products emerge from the state".
Katie Mitchell, Director of APAC Policy at Coinbase proclaimed, "Telangana is a key source of India's innovative and technological leadership around the world. We are honoured to be working with the State Government of Telangana on enhancing cross-sectoral capacity and promoting digital innovation through Web3.0 technology. The State Government of Telangana had the prudent vision to use the "Triple Helix Model" for innovation, based on collaboration between industry, academia, and government. This MoU and the activities to follow support that vision. We are excited for the road ahead, and for a partnership which will contribute to realising the technological and economic potential of Web3.0 for India."
First Published: &nbsp 3 Dec 2022 12:54 PM GMT