Vehicles bought outside Telangana must get TS registration done: officials
Vehicles bought in other states have to have their registration and license plate changed to Telangana registration numbers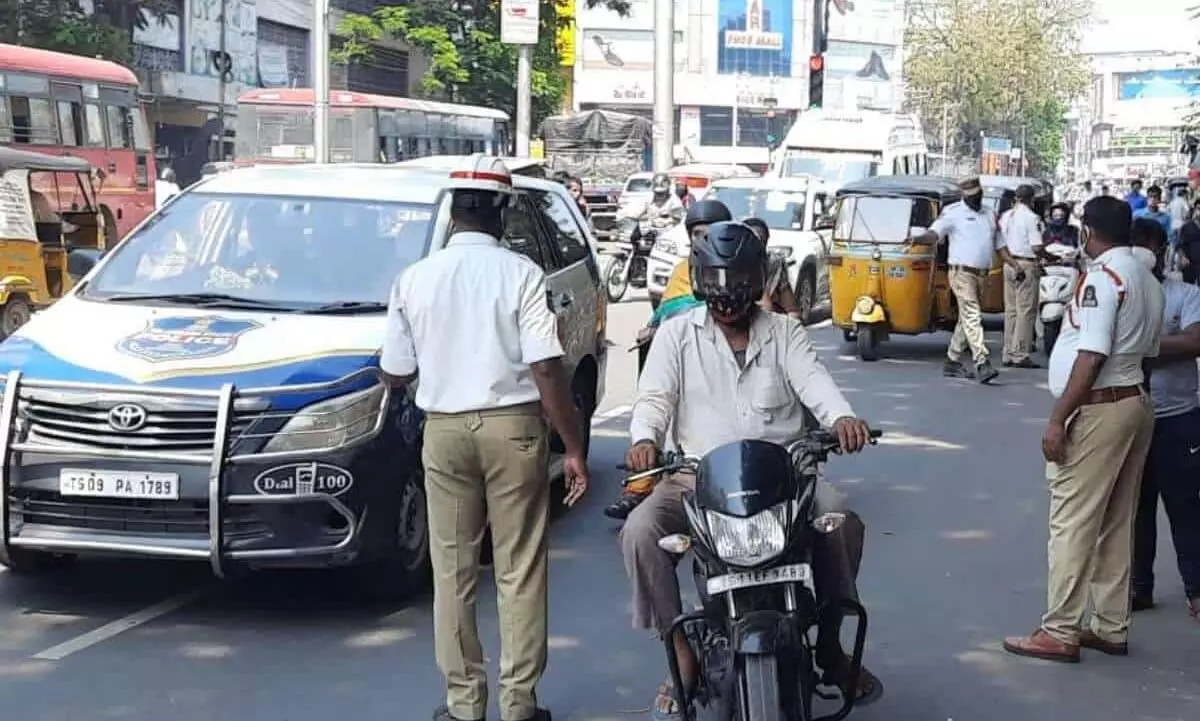 HYDERABAD: Many Hyderabad residents were in for a shock to find that vehicles bought in other states have to have their registration and licence plate changed to Telangana registration numbers.
Hyderabad city police reportedly warned the vehicle-owners of seizing the vehicles if they did not change the registration, according to reports.
Additionally, some vehicles were confiscated throughout the city for this violation.
According to the Hyderabad traffic police, purchasing vehicles with a 'No Objection Certificate' (NOC) from other states, including Andhra Pradesh, would be insufficient. In addition to paying the tax, the vehicle needed to be registered in Telangana.
The transport officials claim that even if they have already paid their lifetime taxes in another state, they still have to pay taxes here. Additionally, they recommended to citizens to immediately change their registration numbers to TS.
According to Transport department officials, Hyderabad gets more than 10,000 vehicles each year from various states. Individuals can visit their local regional transport offices of the department to register their vehicles. The officials will guide the citizens on how to pay the tax and obtain the TS registration number.
C Ramesh, Joint Transport Commissioner told Newstap, "An other state vehicle, if it stays beyond 30 days in Telangana, has to get change of address done, and proportionate life tax has to be paid. Within one year, number has to be changed to TS number".
First Published: &nbsp 17 Oct 2022 10:30 AM GMT