VietJet to operate direct flights from Hyderabad to Vietnam
GMR Hyderabad International Airport is all set to launch VietJet direct flight from Hyderabad to multiple cities in Vietnam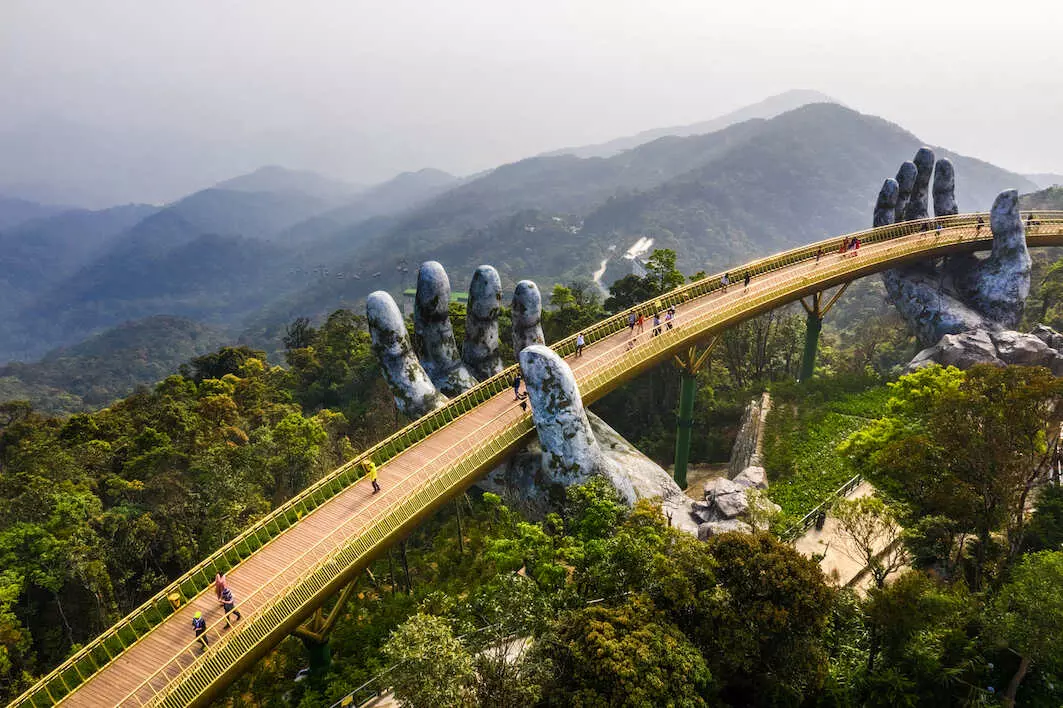 Hyderabad: GMR Hyderabad International Airport is all set to launch VietJet Air direct flight service from Hyderabad to Hanoi, Ho Chi Minh and Da Nang. Hyderabad Airport will be the first airport in Southern India where VietJet will be launching its non-stop service to multiple cities in Vietnam. The maiden VietJet flights to Hanoi, Ho Chi Minh City and Da Nang are slotted to take to the skies on 7th October, 9th October and 29th November respectively. Each service will operate between Hyderabad International Airport and the popular Vietnamese cities four times a week.
Commenting on the new VietJet services, Pradeep Panicker, CEO-GHIAL said, "There has been a trend of resurgence towards increased international travel over the past few months. Indian travelers are ready to explore exotic destinations. VietJet's new direct flight services connecting Hyderabad with Vietnam will not only boost leisure tourism but also facilitate trade and commerce to stimulate businesses across sectors. This route is bound to satiate the spirit of the travelers from our regions who are looking for memorable tourist experiences in Vietnam and vice versa."

Talking about the new routes, Jay L Lingeswara, VietJet Commercial Director said, "We are thrilled to strengthen our network in India with new direct flights starting from Hyderabad this October. Hyderabad, the city of pearls, will be another highlight out of Delhi and Mumbai where we expand our India-Vietnam flight network to 17 routes to end of the year. We are confident the greater connectivity, affordability along with better flexibility will complement the rising demand for both business and leisure travel."

Vietnam is one of the fastest growing economies in Asia and tourism is the key pillar of the country's economic development. Trade and tourism between India and Vietnam are flourishing in the post-pandemic era. With an online visa application, it is now become easier for Indian citizens to visit Vietnam.
Vietnam is a scenic and spectacular travel destination. It is blessed with blissful beaches, marvellous mountains, breath-taking valleys and exotic lakes. Vietnam is also dotted with eight incredible UNESCO world heritage sites. It is also emerging as a key player for business travellers from across the globe. Post-pandemic, Vietnam tourism rate has increased upto 49%, making it one of the fastest growing tourist destinations in the world. On the other hand, Telangana offers a rich cultural heritage, historical monuments and traditional cuisine. Telangana is famous for places of worship of all faiths. With its pilgrimage centres, gushing waterfalls, mesmerizing hills and lakes, wildlife sanctuaries, and imposing monuments, Telangana promises a memorable experience for international travellers.

Leveraging the natural location advantage and multi-modal connectivity, GMR Hyderabad International Airport, have come up with the idea of direct connecting flight from Hyderabad to Vietnam.
With the airlines proximity to passengers from the nearby cities, such as Bengaluru, Vijayawada, Vishakhapatnam, Nagpur, Bhubaneswar, Rajahmundry, Bhopal, and Tirupati have ushered in a large movement of air travellers visiting the city or transiting via Hyderabad to other international and domestic destinations. With the growth in tourism flows, airline also plan to explore other international destinations like Kathmandu, Phuket, Medan, Bali, Addis Ababa and many more from the city of pearls.

First Published: &nbsp 29 Aug 2022 11:24 AM GMT