Will lay siege to Hyderabad if Raja Singh not released: Pramod Muthalik
Pramod Muthalik expressed his anger at the government's attitude condemned the illegal arrest of Raja Singh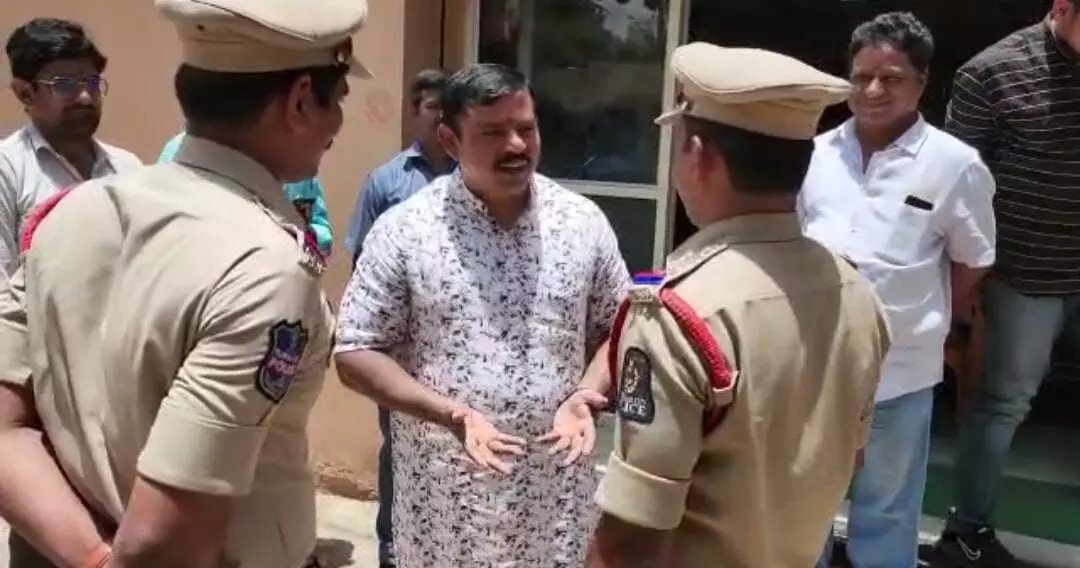 HYDERABAD: Akhila Bharath Shri Ram Sene National President Pramod Muthalik, who was denied permission to meet Goshamahal MLA Raja Singh in Jail on Tuesday, warned the Telangana government saying that they would lay siege to Hyderabad with lakhs of people if the MLA is not released from jail within 10 days.

Pramod Muthalik expressed his anger at the government's attitude towards the MLA and condemned the illegal arrest of Raja Singh. He also alleged that there were no proper facilities for the legislator in the Jail. He further questioned whether he was a terrorist to be denied the basic facilities inside the jail.
Taking a dig at the government, Pramod Muthalik said that the chief minister K Chandrasekhar Rao would be held responsible if anything happened to Raja Singh and demanded withdrawal of all the cases filed against Raja Singh.
Pointing out the controversial Munawar Farooqi event in Hyderabad, Pramod Muthalik questioned why they kept quiet when the latter was making indecent remarks against the Hindu Gods. The government had not filed cases against Munawar and permitted the event in Hyderabad, he lamented while seeking justice for Raja Singh. The Akhila Bharath Shri Ram Sene chief also expressed the possibility of an ongoing conspiracy to kill Raja Singh in jail.
First Published: &nbsp 13 Sep 2022 1:59 PM GMT