T-Hub 2.0 wins Best Incubator Award 2022
National Startup Awards are organised every year on January 16 by the Government of India on the National Startup Day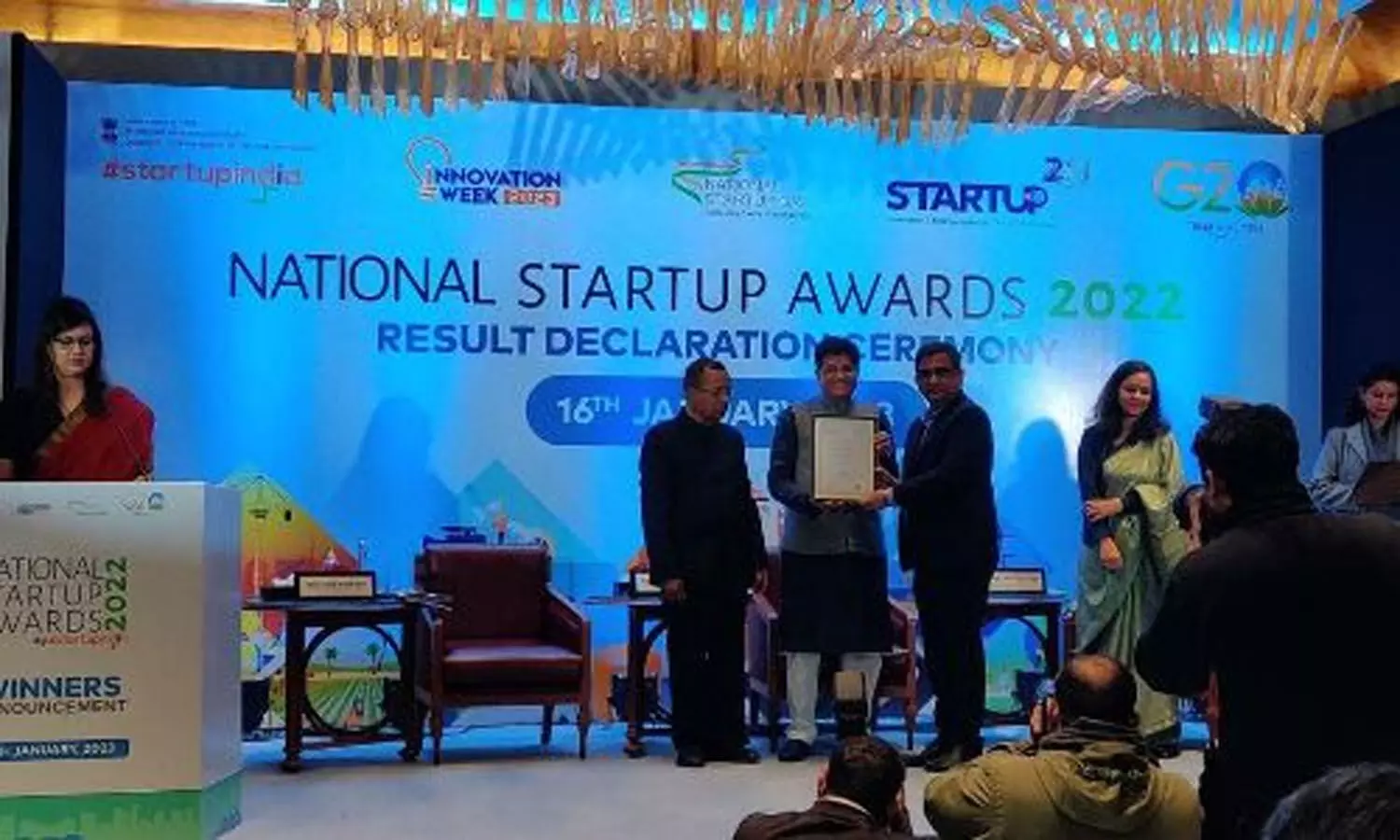 HYDERABAD: T-Hub 2.0, India's largest startup incubator in Hyderabad, won Best Incubator Award in the National Startup Awards 2022.
National Startup Awards are organised every year on January 16 by the Government of India on the National Startup Day.
T-Hub 2.0 has been showcasing wonders of innovation and entrepreneurship not just in Hyderabad or Telangana, but India and also across the globe.
T-Hub's contribution to innovation, entrepreneurship and ecosystem development was recognised at the national level over 55 other participating incubators. T-Hub excelled in aspects, such as funding raised by startups, sector focus, strong market connects, partnerships and overall impact created in the startup ecosystem spanning across 2,500+ startups. T-Hub's startups have raised almost USD 1.9 billion with 3,000+ strong market connects and the creation of 12,000+ jobs since T-Hub's inception. The level of impact that T-hub created stands unparalleled as compared to other incubators. T-Hub would be receiving support for its business growth, mentorship, funding, partnerships, market access opportunities and serve as a role model for other entrepreneurs.
Principal Secretary of the Industries & Commerce (I&C) and Information Technology (IT) Departments of the Telangana government Jayesh Ranjan said, "Governments typically don't excel in this area, but by studying and meticulously learning from the best practices of others, T-Hub can become a national leader in the field. This is important for the entire country, as it can serve as a blueprint for other organizations to follow and create a more vibrant and successful startup ecosystem in the country. By setting an example of excellence, T-Hub is helping pave the way for a brighter future for entrepreneurs in the country."
CEO T-Hub MSR said "It is a tremendous honor to be bestowed with the prestigious 'Best Incubator in India' award at the National Startup Awards 2022. We are deeply grateful to the DPIIT, Ministry of Commerce, Ministry of Electronics and Information Technology, Government of Telangana, our esteemed entrepreneurs, and valued partners for their unwavering support of our vision. At T-Hub, we are committed to providing the highest standard of excellence and impact, and I am humbled to have played a role in elevating the startup ecosystem. We will continue to drive collaboration between startups and leading innovation ecosystems worldwide and provide unparalleled global market-access opportunities to our startups.
Telangana's IT and Industries Minister K T Rama Rao took to twitter to congratulate T-Hub.
First Published: &nbsp 16 Jan 2023 9:31 AM GMT