T-Hub launches T Angel, RubriX on National Startup Day
T-Hub also partnered with f5, GitHub, Digital Fabric, Moolya Testing and UCC for this cohort to give startups hands-on industry experience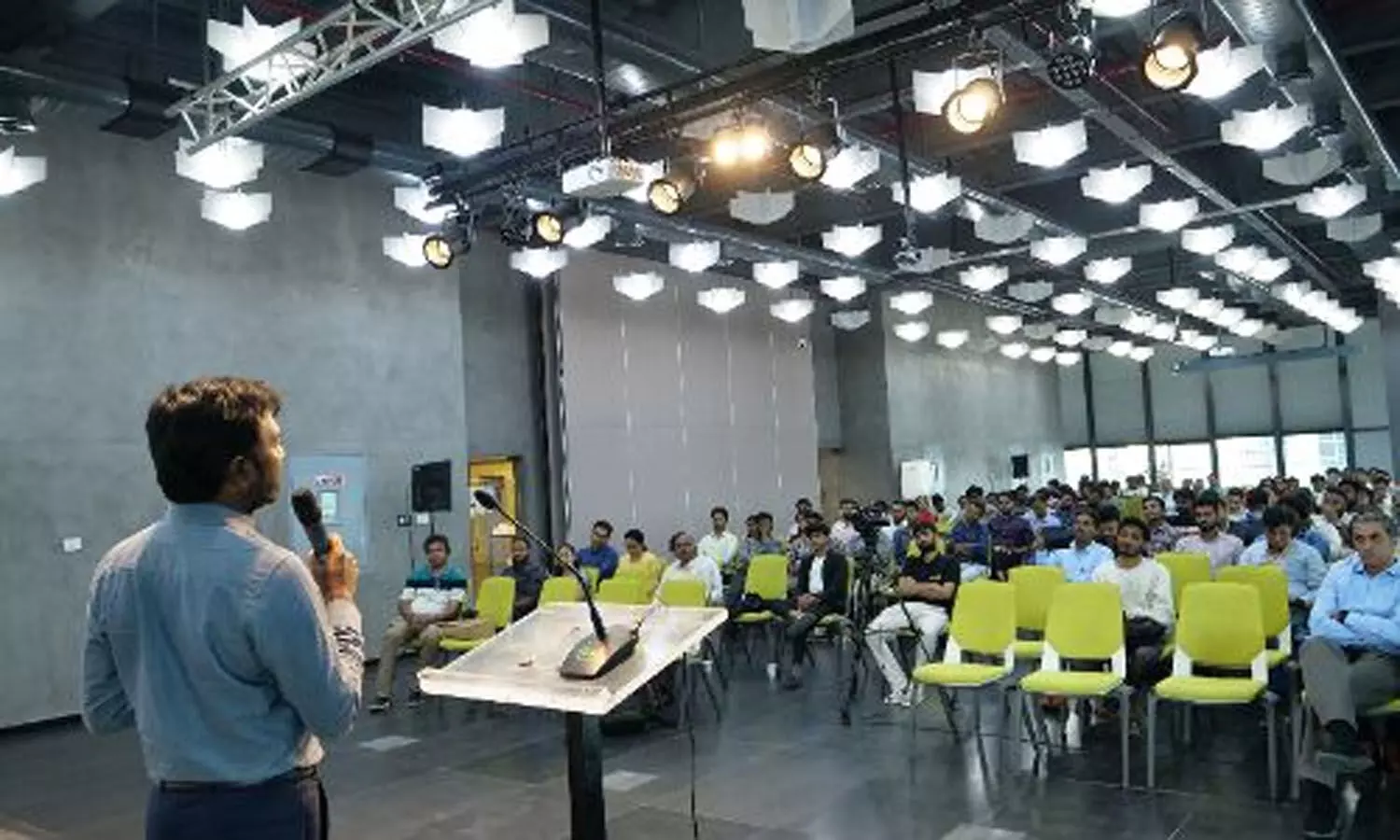 HYDERABAD: T-Hub 2.0, India's best startup incubator celebrated National Startup Day with the launch of two new cohort programs - the fifth cohort of its funding program, T-Angel, and the second cohort of its first product development program, RubriX.
T-Angel Cohort five is a sector-agnostic program that has shortlisted 20 startups from 675 applications from across the country. The program offers a mix of investment learning, mentorship and evaluation for 100 days to help startups connect with investors, other startups, advisors, partners and the well-networked T-Hub ecosystem.
RubriX, a 100-day product development program, will help startups in building products with global standards. The program enables rapid product development with reduced costs by providing necessary training, mentorship, tools and resources to the startups. The startups, by the end of the program, will have their Minimum Viable Product (MVP) ready to market. A total of 13 startups were shortlisted from 325 applications across the country for the RubriX program, which are from various industries and sectors including fintech, healthcare, education and EV, among others.
T-Hub also partnered with f5, GitHub, Digital Fabric, Moolya Testing and UCC for this cohort to give startups hands-on industry experience. Amongst the shortlisted startups were FRNDPay, NPay, Billio, PromoDe, Career Forge, E-Sunrise Auto Industry, Medaid Technologies, Grayswipe, Robokalam, Lucria Consulting, Actalyst, SubCo and Eagriseva (Kisan Das).
Mahankali Srinivas Rao (MSR), CEO, T-Hub, said, "At T-Hub, we're committed to fostering a thriving startup ecosystem and supporting entrepreneurs on their journey to success. The double launch of new cohorts of T-Angel and RubriX is a testament to that commitment. We're excited to see the impact these programs will have on the selected startups and the industry as a whole."
Vijay Yelamanchili, Founder, Keka HR, said, "On this national startup day, kudos to all those who started, fell, stood up and aspired to start! Being a Hyderabad-based startup founder, I can't thank T-Hub enough for the great work it is doing in supporting the startup ecosystem. I'm glad to be associated with T-Hub."
Laxman Papineni, Cofounder Outplayhq said, "Hyderabad's infrastructure and startup ecosystem enable it to be a hub for innovation and entrepreneurship. The thriving startup community and active investor community provide a fertile ground for smart founders to build their companies. We are proud to be building our company in this dynamic city."
First Published: &nbsp 17 Jan 2023 12:09 PM GMT