Car blocks Amit Shah's convoy, triggers security scare in Hyderabad
A car straying into the convoy of Union Home Minister Amit Shah caused a security scare for a brief while here on Saturday
HYDERABAD: A car straying into the convoy of Union Home Minister Amit Shah caused a security scare for a brief while here on Saturday. In a case of glaring security breach, the car came in the way of the Union Home Minister's convoy and blocked its onward movement. The incident happened near Haritha Plaza soon after the BJP heavyweight addressed a meeting at the Parade Grounds in Secunderabad commemorating the Telangana Liberation Day.
The car, belonging to a local leader, strayed onto the main road and stopped in front of the Union Home Minister's convoy. With the vehicle failing to move away, Shah's security staff, comprising the Special Protection Group (SPG) personnel, quickly smashed the rear window of the car. Everyone heaved a sigh of relief after the vehicle started again and exited the place.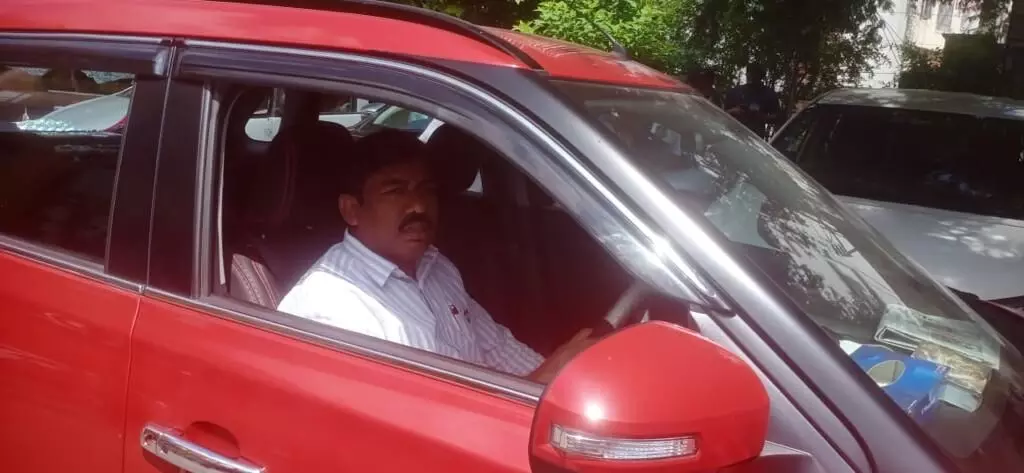 The SPG authorities immediately launched an investigation into the breach of security for the high-profile Central minister. The car owner, later speaking to the media, clarified that it was unintentional and that the vehicle stopped all of a sudden in the middle of the road. He said that he would give his statement to the SPG to this effect, if asked about the incident.

Meanwhile, the Telangana BJP leaders expressed their anger over the security breach during Amit Shah's tour. Party's Rajya Sabha Member Dr Laxman demanded that the Telangana Government take immediate action over the security lapse and wondered how it would protect ordinary citizens when there could be a collapse of security during the Union Home Minister's visit. He also insinuated, saying that a similar incident of security breach had occurred during the recent visit of Assam Chief Minister Hemantha Biswa Sarma to the city.

First Published: &nbsp 17 Sep 2022 9:22 AM GMT